The vegan diet, which excludes meat, seafood, eggs, and dairy, is more popular today than ever. The US News and World Report's 2020 diet rankings places the vegan diet in the top 10 of five best diet categories for diabetes, heart Health, weight loss, fast weight loss, and plant-based diets.
People usually try a vegan diet for the health benefits, animal welfare causes, or the positive environmental impact. Following a vegan diet has never been easier with the availability of plant-based meat and dairy alternatives, vegan menu options, and vegan recipes skyrocketing in recent years.
Yet, it's hard to convince some meat lovers to give vegan food a chance.
Many meat lovers often think vegan food won't keep them feeling full for long. But a vegan diet, which includes fruits, vegetables, whole grains, legumes, nuts and seeds, is high in fiber, which animal foods do not contain. Fiber keeps us full longer, and it feeds our gut microbiome with healthy, disease-fighting bacteria.
Meat eaters also tend to believe they won't get enough protein if they don't consume meat daily. Newsflash: plants have protein. It was long thought that animal protein was superior to plant protein because the body utilizes it faster, but today we know that faster is not necessarily better. We can thrive on plant protein sources, as many of today's top athletes are demonstrating.
Whether you're thinking of going vegan, trying to eat less meat once a week, or are getting sticker shock from the soaring price of meat these days, here are four easy vegan recipes that are sure to satisfy any meat lover. Try one and see how fueling with plants makes you feel. Full recipes with instructions are available at youonplants.com.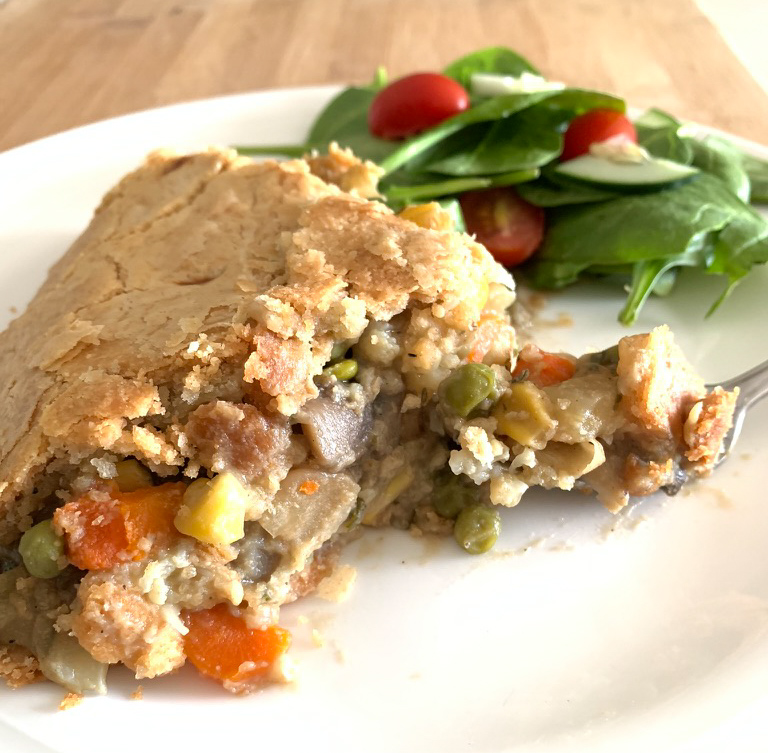 Vegetable Pot Pie
For a hearty take on traditional chicken pot pie, heat 3 cups of mixed vegetables, such as mushrooms, cauliflower, beans, peas, corn, carrots, celery, and onions, in a stock pot with 3 cups of organic vegan mushroom soup. Season with garlic, parsley, thyme, sage, salt and pepper. Add cornstarch to thicken and transfer to a pie crust, covering the vegetables with a second crust. Bake for 50 minutes at 350 degrees.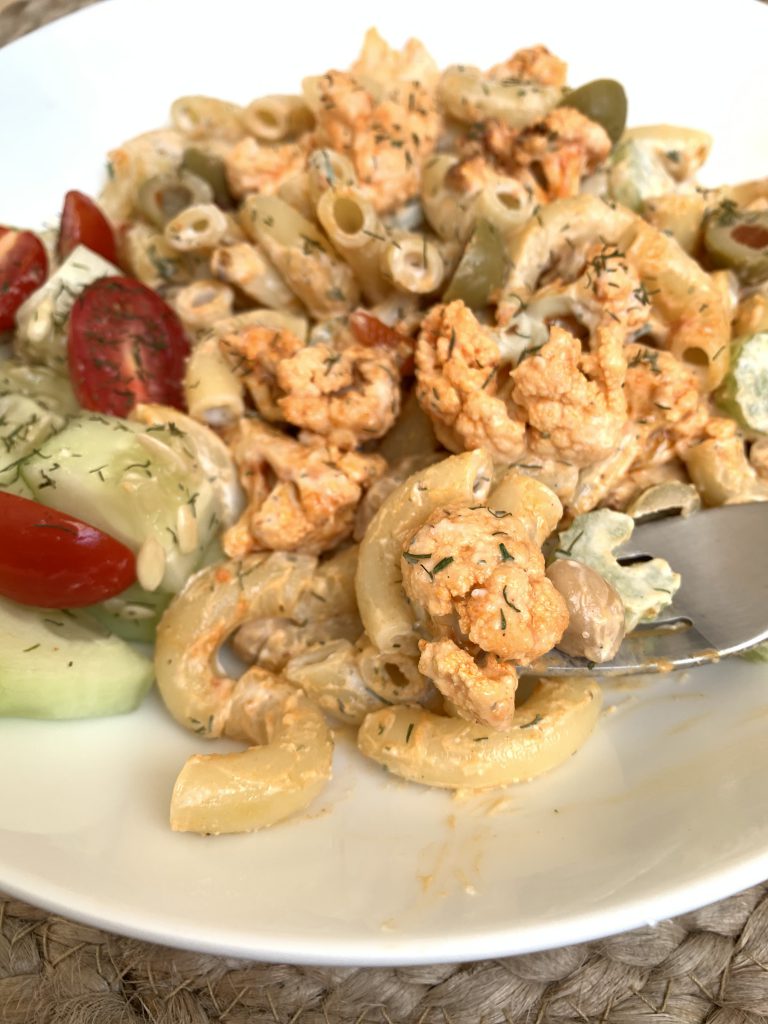 Buffalo Cauliflower Pasta Casserole
You won't miss your buffalo wings with this dish. Toss cauliflower florets in a mix of hot sauce and tahini. Roast the cauliflower on a baking sheet for 40 minutes, turning halfway. Combine cooked pasta with vegan ranch dressing. Add the roasted cauliflower, chopped celery, and chickpeas or Cannellini beans. Bake at 350 degrees for 20 minutes. Top with pickled jalapeño slices, green olives, sweet pickle relish, or chopped cucumber.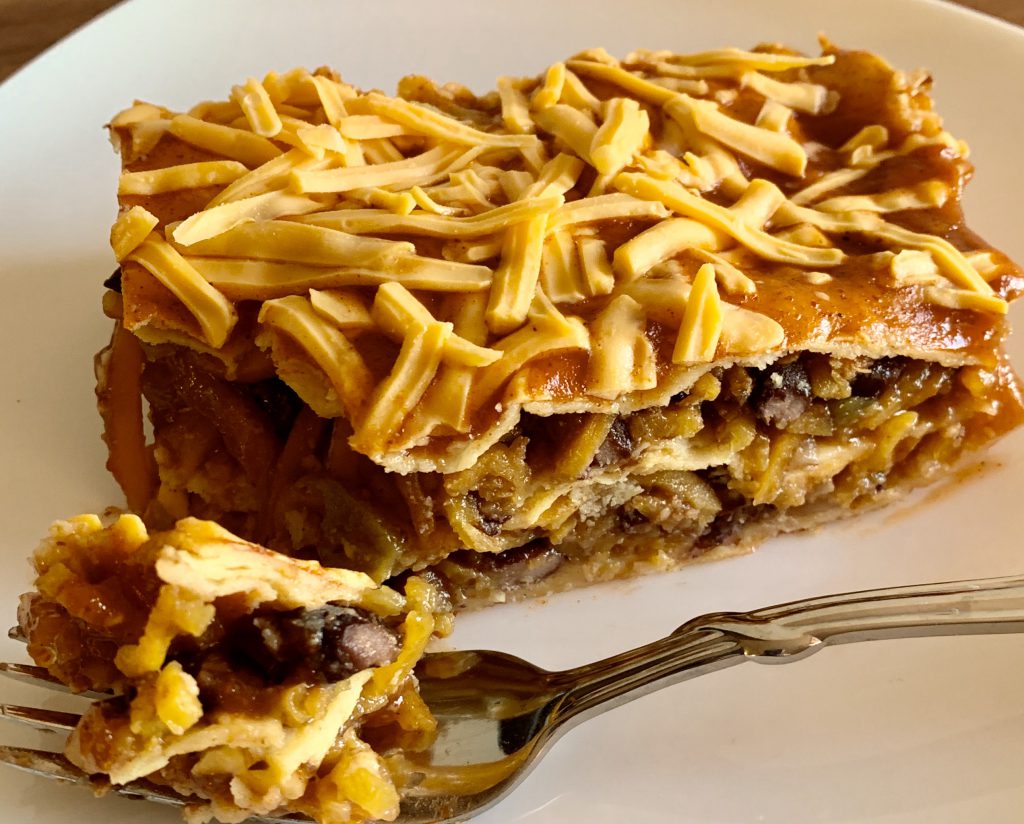 Squash and Black Bean Taco Pie
You'll never know there is squash hiding in this zesty taco pie. Mix spiralized butternut squash with black beans, diced green chilis, onion, garlic, taco seasoning, and red enchilada sauce. In a baking dish, layer corn tortillas and the squash and bean mixture. Make 3 layers, ending with a layer of tortillas. Pour a can of red enchilada sauce over the tortillas, and top with vegan shredded cheddar cheese. Bake at 400 degrees for 20-30 minutes. Serve with fresh cilantro, salsa, guacamole, or vegan sour cream.
Italian Stuffed Shells
Nut-based ricotta cheese gives this Italian dish a mouth-watering creaminess. Cook pasta shells according to the package directions. For the filling, make the ricotta cheese by blending blanched almonds, lemon juice, nutritional yeast, garlic powder, salt and plant-based milk. Combine the cheese with cooked, drained chopped spinach, Italian seasoning, and salt and pepper. Stuff the shells and lay them in a baking dish. Cover with marinara sauce and bake at 350 degrees for 20-30 minutes. Add some fresh basil or vegan parmesan cheese and serve.