Quarantine has us all locked indoors and, if you are like me, you are snooping on celebrities every time they appear on TV from their homes. Speaking from home computers, we get to glimpse at their décor and their book and art choices to get a better sense of who they are on a regular day.
In this crazy era, instead of wondering who wore it best, we are wondering who has the most stylish house. Here's a look at the homes of 20 of the world's biggest celebs, ranking them on what's in the background on their Zoom calls.
20. Kerry Washington
Did anyone else hope Kerry's home was as artistic as her "Little Fires Everywhere" character? Stars: They're just like us? Kerry's jam-packed bookcase is all we see while she's on Ellen, and the space is, well, a little ho-hum.
19. Emma Stone
Is it just us or does Emma's place, complete with keyboard and games on the coffee table, seem like a fresh-out-of-college apartment rather than that of an award-winning actress?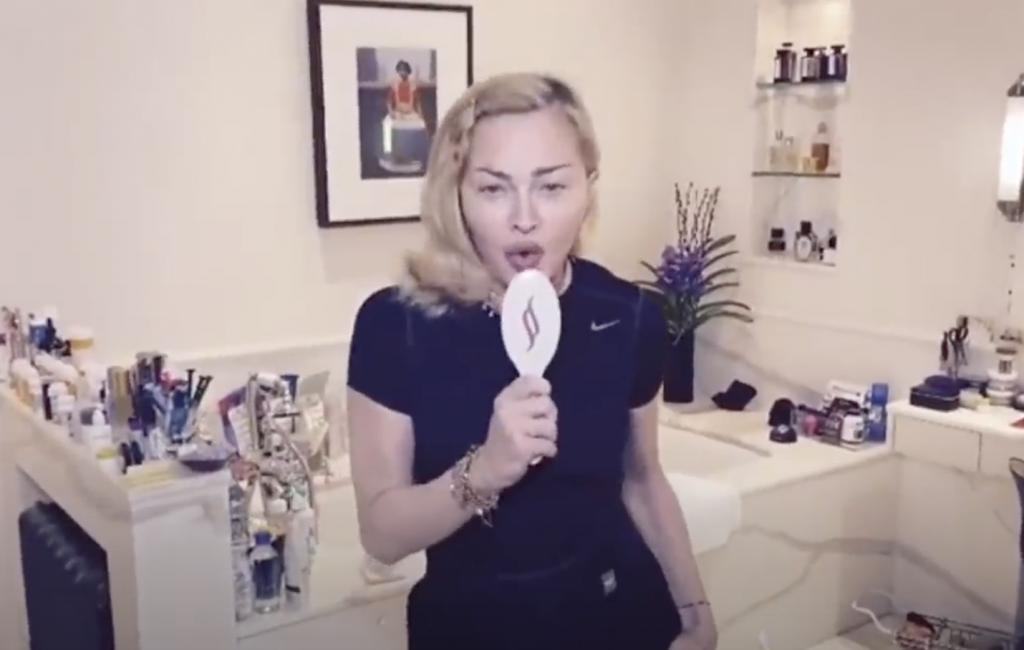 18. Madonna
The pop diva serenaded us during quarantine and gave us a look at a bathroom strewn with makeup bottles and potions. A lot of clutter from the woman who seems to have it all in control.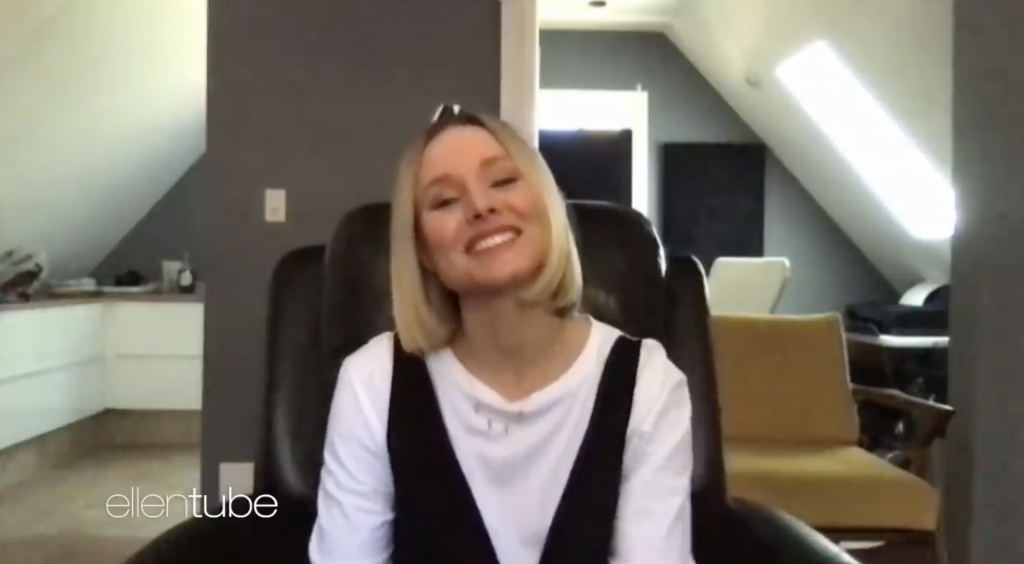 17. Kristen Bell
Kristen proves she and husband Dax Sheppard are as normal as they seem. Her home office appears to be as a sparsely decorated and miss-matched bonus room as our own!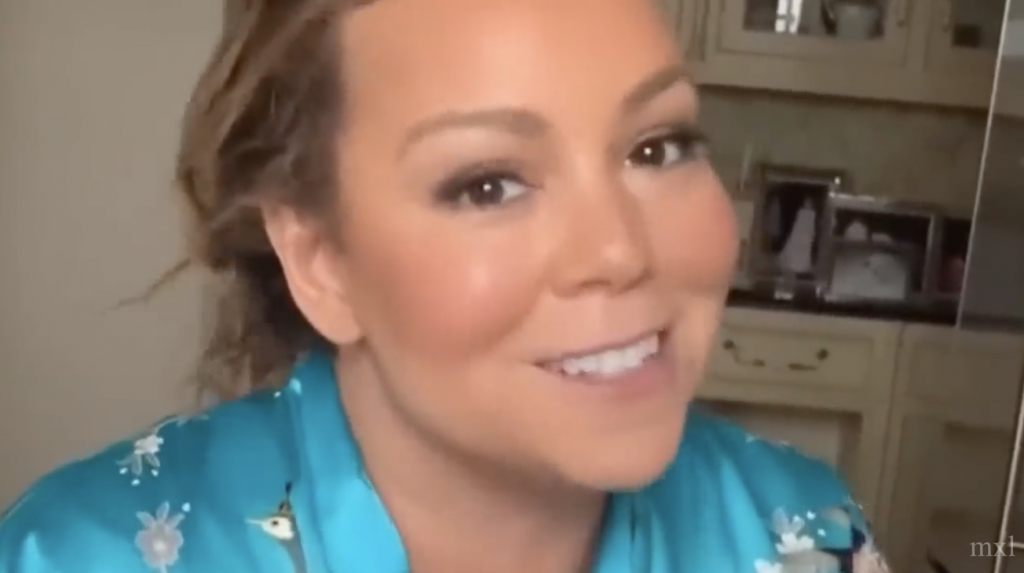 16. Mariah Carey
It's understated but the white desk and cabinets topped with silver frames holding black-and-white family photos is definitely stylish. Plus, we love that the icon tried to look all "stay at home" in her blue silk robe.
15. Tina Fey
With her wry and witty humor, we weren't surprised to see Tina Fey's office filled with books. Nice touch with the blue bookcase.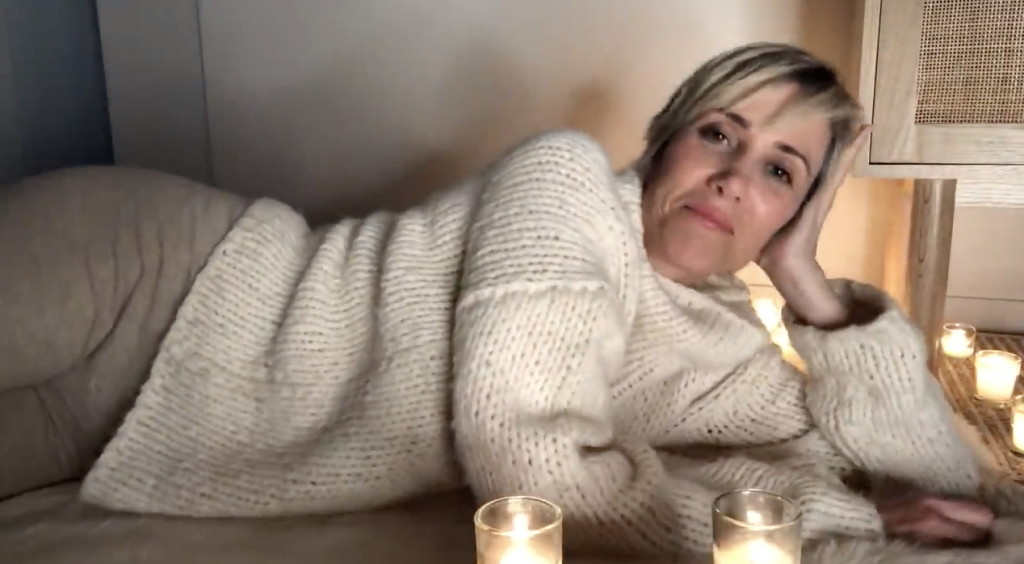 14. Kristen Wiig
She may have been lying on the floor for her "Saturday Night Live" monologue but Kristen matching her attire with her home gave us a clue she lives in a beautiful home. Heck, she even has plenty of votives at the ready!
13. Carrie Underwood
There is a whole lotta brown going on in Carrie's background, yet it all looks as put together as Carrie. She nails the work-from-home look on her comfy sofa.
12. Christina Applegate
We don't get to see much as Christina sits on the floor in front of a fireplace but we just love how she staged this online call. Everything is perfectly in balance and Christina looks cozy in her cap and denim.
11. Courtney Cox
Playing piano as her daughter, Coco, sings, we can see a guitar in the background as well. Who knew the family was so musical? Courtney shows she's just a regular mom—glasses on the piano, comfortable décor, and giving her daughter the spotlight.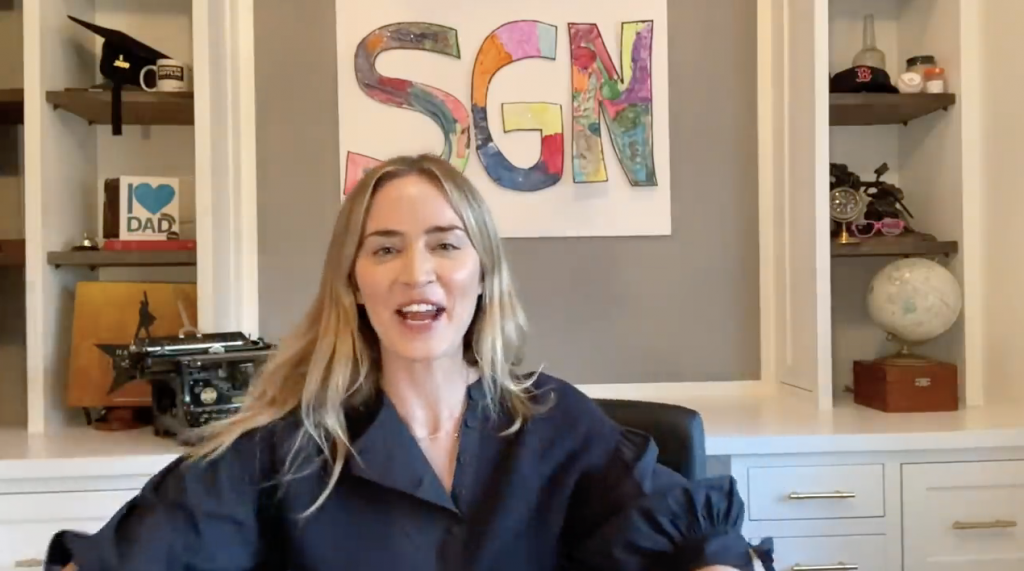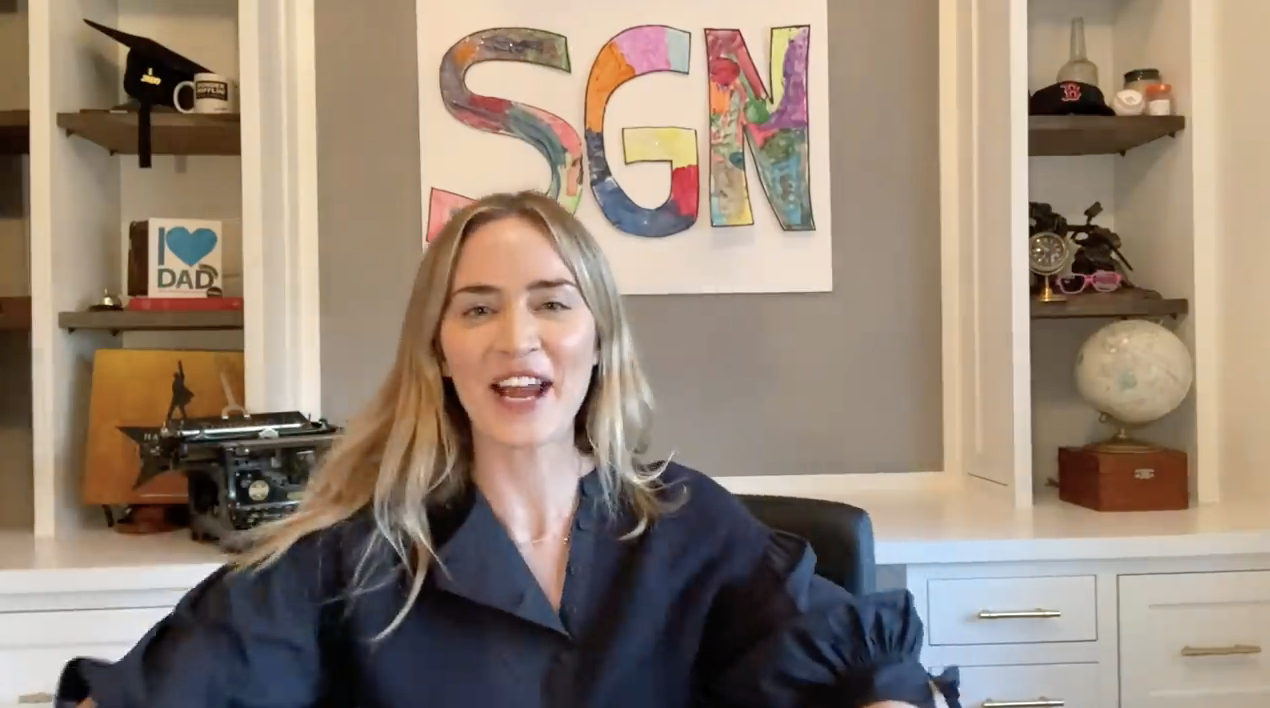 10. Emily Blunt
It may be husband John Krasinski leading the feel-good "Some Good News" every week, but Emily makes frequent appearances in their home office that continues to add kitsch to the bookcases, courtesy of the show. It's simple, clean, and makes us feel the couple could be our next door neighbors.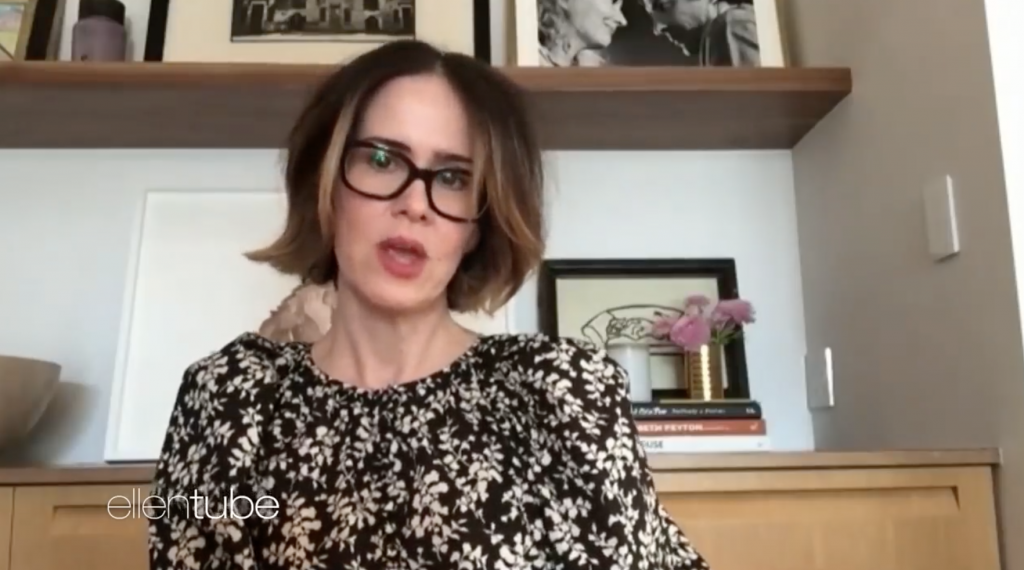 9. Sarah Paulson
Anything but an "American Horror Story," Sarah's office is tastefully decorated and we just love black and white images with the touch of pink flowers for her time on "Ellen."
8. Goldie Hawn
Showing us she's still as energetic as ever, Goldie Hawn posted her workout on Instagram. How jealous are we not only at her hot bod at age 74 but at the light-filled gym with a barre, Peloton bike, treadmill and elliptical, too.
7. Kate Hudson
Goldie's daughter Kate appeared on "Ellen" with her baby daughter Rani Rose. The sage green built-in bookcases are just what we would expect in a Boho house, although not so sure about the mauve sofa and the granny-style lamp.
6. Jennifer Anniston
It may only be a quick peek but seeing Jennifer in a refined high-back chair in a serene blue room makes her our favorite "Friend."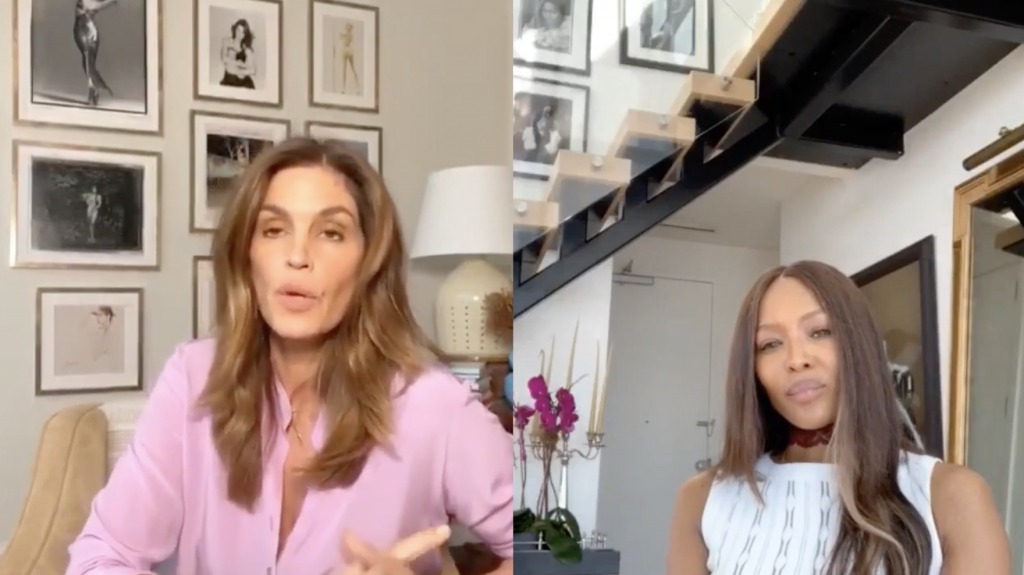 5. Cindy Crawford & Naomi Campbell
It appears these Supermodel friends have more in common than just being queens of the runway in the 90s: both of their homes are filled with photography in the background. Hey, if we looked like them, we'd have our pictures covering every inch of our homes as well.
4. Halle Berry
Leave it to Halle Berry to look like every mom and sitting in a house that is not over the top. Contemporary and sparse, we just wonder how she keeps everything so white with a young child!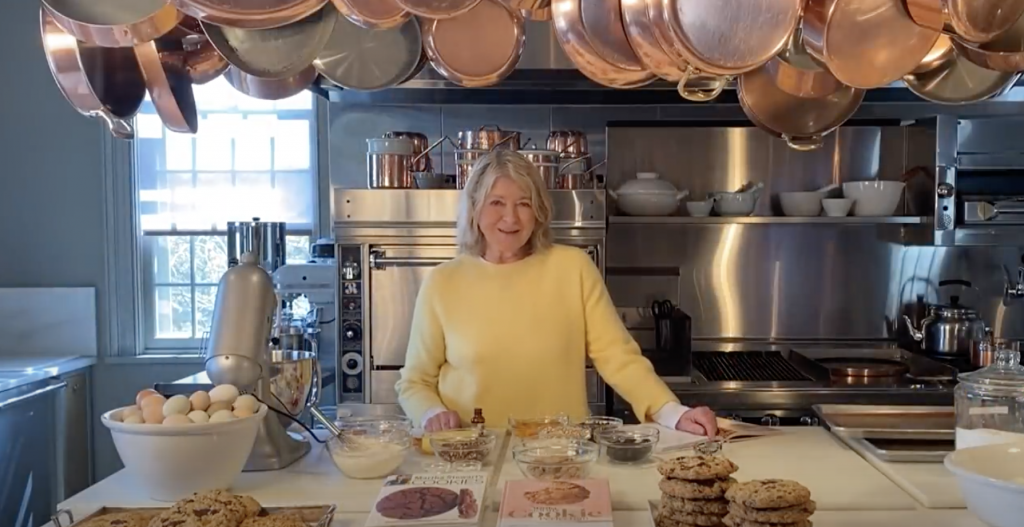 3. Martha Stewart
The goddess of the home shows off her beyond-fabulous kitchen as she airs cooking shows during quarantine. Everything about this kitchen, from the KitchenAid mixer to the copper pots may not be a surprise but it does solidify that Martha is best at home.
2. Sandra Bullock
It's not often we get to see into the private life of Sandra Bullock. Sandy's kitchen is just as perfect as she is. Simple, yet stylish. Laidback, yet hip. We love it (especially the backsplash)!
1. Reese Witherspoon
The blue-and-white wallpaper coupled with the blue-and-white striped chair and stylish white fireplace is definitely the winner of the celebrity homes. Reese has her Draper James style line and we can tell she is definitely filled with style by the look of her home.