60 Healthy Meal Prep Ideas to Try This Fall

When you're a busy woman with a tight schedule, meal prep can be a HUGE lifesaver. It's not only cost-effective, but it also saves you time with cooking. Pre-made meals are especially helpful during the holidays when things get hectic. With the holiday season in full swing, you may soon find the need to make meal prep a priority.
The cool thing about meal prep is that everyone has their own way of doing it. Regardless of your approach, you've got plenty of recipes to work with.
Seasonal Favorites that Last
The fall season is a perfect time for soups, casseroles, and slow cooker meals. It gets pretty chilly around this time of year, so you can't go wrong with these dishes because they're meant to keep you nice and warm. They're also easier to store for days at a time.
You can stretch a meal for a week or longer by preparing enough portions. By dividing those portions into separate containers, you should easily be able to save your meals for another day.
Prep Needs Prepping
Here's one thing you should know, though: You can't expect to succeed at meal prep if there's a lack of proper planning. Failing to plan is planning to fail. Truly mastering the art of meal prep requires organization and a willingness to think ahead. Fortunately for us, the fall season makes meal prep a breeze. From pumpkins and apples to butternut squash, most fall pantry staples were designed for batch cooking.
Freeze It
You can make your meals last a whole week by storing them in the freezer. When you're ready to feast on your daily portions, they'll still taste just as delicious as when you first made them.
Buy in Season
Unsure of what types of produce to buy? Here's a tip: Groceries tend to add up when you buy them in bulk. To get the best bang for your buck, invest in foods that are plentiful around this time of year.
I suggest adding the following must-have items to your fall grocery list:
● Quinoa
● Rice
● Oats
● Barley
● Flaxseed
● Nuts (Pecans, Almonds, Walnuts, etc.)
● Chia Seeds
● Beans (Black, Kidney, Red, etc.)
● Lentils
● Chickpeas
● Flour
● Cornmeal
● Pasta Noodles
● Apples
● Pumpkin
● Pumpkin Puree
● Butternut Squash
● Sweet Potatoes
● Tomatoes
● Tomato Sauce
● Nutmeg
● Ground Cinnamon
● Brown Sugar
● Curry
● Ginger
● Apple Cider Vinegar
● Maple Syrup
● Honey
● Broth (Vegetable, Chicken, etc.)
Now comes the fun part–figuring out what to whip up with these ingredients. I've got some ideas for you to get your wheels turning. If you want a taste of fall, I've created this round up of easy-to-make recipes that will surely give it to you.
Breakfast Ideas
● Cinnamon Apple Breakfast Quinoa by Simply Quinoa
● Pumpkin French Toast Sticks by Lil' Luna
● Sweet Potato Breakfast Bowl by Eat with Clarity
● Apple Cinnamon Oat Pancakes by Lively Table
● Homemade Pop Tarts by Plant Well
● Pumpkin Pie Oatmeal by Eating Bird Food
● Sautéed Cinnamon Apples by Joy Food Sunshine
● Pumpkin Quiche by Eat the Gains
● Apple Pie Smoothie Bowl by Purely Kaylie
● Pumpkin Spice Granola Bars by Eating Bird Food
● Fall & Winter Baked Fruit by Maria Ushakova
● Pumpkin Muffins by Fit Foodie Finds
Lunch Ideas
● Slow Cooker Salsa Verde Soup by Grain Changer
● Sweet Potato Turkey Chilli by The Healthy Maven
● Low Carb Crunchwrap Supreme by Little Pine Kitchen
● Lemon White Bean Kale Soup by Ascension Kitchen
● Creamy Chickpea + Pumpkin Stew by Healthy Vegan Dinner
● Apple Sweet Potato Quinoa Salad by Cooking on the Front Burner
● Barbeque Pumpkin Chicken Salad Sandwich by Kim's Cravings
● Thai Chicken and Butternut Soup by One Lovely Life
● Wild Rice Harvest Salad by The Fresh Cooky
● Cuban Black Bean Soup by Feasting at Home
● Apple Grilled Cheese Sandwich by Well Plated
● Kale Salad with Roasted Butternut Squash by Cozy Peach Kitchen
● Creamy Pumpkin Chicken Chili by Wholesomelicious
● Chicken Pot Pie Soup by Ambitious Kitchen
● Apple Chicken Salad by Flavour and Savour
See Also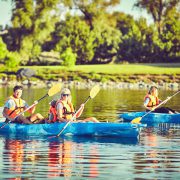 ● Pumpkin Minestrone Soup by The Healthy Table
● Mexican Slow Cooker Chicken Stew by The Natural Nurturer
● Spring Green Minestrone Soup by Tasty Yummies
● Autumn Harvest Bowl by The Almond Eater
● Applesauce Pulled Chicken Sandwiches by House of Nash Eats
● Italian Sausage Butternut Squash Soup by Easy Weeknight Recipes
● Cheeseburger Soup by Organize Yourself Silly
● Crock-Pot Chicken Noodle Soup by SkinnyMs.
● Roasted Butternut Squash Pita Wrap by Stacey Homemaker
● Autumn Wild Rice Soup by Gimme Some Oven
Dinner Ideas
● Spaghetti Squash Taco Bake by Eating Bird Food
● Honey Garlic Chicken Stir Fry by Dinner at the Zoo
● Butternut Squash Lasagna by Sunkissed Kitchen
● Quinoa Taco Salad by Contendness Cooking
● Sweet Potato "Pasta" Bake by Recipe Runner
● One-Pot Chicken and Rice by Organize Yourself Skinny
● Easy Baked Ziti by The Wholesome Dish
● Yellow Squash Casserole by Real Housemoms
● Maple Bacon Brussels Sprouts by Our Salty Kitchen
● BBQ Chicken Bowls by 40 Aprons
● Sloppy Joes with Sweet Potatoes by The Healthy Consultant
● Sesame Orange Chickpeas by Plant Based RD
● One Skillet Apple Cider Chicken by Food with Feeling
● Harvest Sheet Pan by Plays Well with Butter
● Mushroom Spinach Quinoa by Project Sunny
Snack Ideas
● Apple Chips by Well Plated
● Cinnamon Sugar Pumpkin Seeds by JoyFoodSunshine
● Cinnamon Roll Popcorn by Salt & Baker
● Baked Parmesan Yellow Squash Rounds by FIVEheartHOME
● Pumpkin Pie Bites by Real Food with Jessica
● Apple Nachos by The BakerMama
● Pumpkin Spice Protein Cookies by One Clever Chef
● Slow Cooker Applesauce by Fit Slow Cooker Queen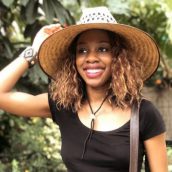 Johnaé De Felicis
Johnaé De Felicis is a writer, wanderer, and wellness junkie from California. She covers a variety of topics that are relevant to the health and wellness space, from mental health to natural living.