Wine for Beginners – Tips from a Sommelier

If you are like me, you may like wine but have no idea where to start. I have a very scientific tried and true method: I look at an array of wines and pick the label that looks the prettiest and is between $10 and $20. Over the years, I've come to realize that I am not alone in this, when I fess up to my wine selection method, I constantly get laughs and nods. So, I decided to up my game a little, and you can too.
Tips from a Pro
I talk to Sommelier, Andy Narusewicz who is an educator and wine curator at the Leesburg Gourmet, a store catering to epicureans in Leesburg, Virginia. His first advice made me feel a whole lot better about myself. The main advice: everyone has to decide what they like for themselves. There are as many flavors and opinions on wine as there are bottles of wine, so relax.
Starting Out
If you are headed to the store and staring at aisles of wine, Narusewicz suggests that people new to wine should focus on the classics, in terms of regions the wine came from . "They are classic for a reason and give you a great benchmark to build from: Rhone Valley, Bordeaux, Piedmont, Burgundy, etc."
Take a Picture
If you are trying out new bottles from a few regions and you like it, make sure to snap a photo of the label. This will help you two ways: you can remember what you bought next time you are at the store, but more importantly, you can show it to a wine store expert and they should be able to point you in the direction of similar wines you might enjoy. Don't be afraid to ask for help.
Go to a Tasting
This may seem obvious, but many newbies can be intimidated to attend a tasting because they don't know what they are doing. The thing is, that's why wine experts hold tastings. They will guide you through what to look for in terms of the flavor of the wines, how to smell the wine and even how to hold it. Narusewicz recommends a deductive tasting, otherwise known as a blind tasting, which is when you don't know which wine you are drinking, and the wine is described by an expert. "It helps you understand what's going on in the glass and is the best way to learn about wine on a serious level."
Newbie Mistakes
If you are new to the wine scene here are a few newbie mistakes to avoid:
Cut the foil correctly: people often butcher the wine foil that is over the cork which can cause messy spills. Make sure you cut the foil from the bottom which will mitigate dripping.
Careful with the corkscrew: Make sure you don't stick it all the way down because that can cause the cork to go into the bottle.
Let it rest: all wine needs a little air to get its full flavor out. Make sure to let it rest a little after opening, but before you drink it. Even better, pour it into a decanter and let it get some air.Temperature matters: Narusewicz did cringe at the thought of wine gadgets that were made to freeze and then put in your glass. "It's okay to put white wine in the fridge after you have opened it, but you want to let it warm up a little bit before drinking." Reds are often too warm as well. The ideal temperature for a red is between 58-62 degrees Fahrenheit.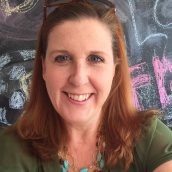 Laura Ellsworth
Laura has been writing and editing for more than 25 years, a fact which more than a source of pride, sends her running to the wrinkle cream aisle of CVS. She has worked for CNN, CNBC, Bloomberg, The Economist Intelligence Unit, and CBS radio. She has three children, and you will either find her thoroughly enjoying their company or yelling at them to clean up after themselves and turn off the lights.