You may be familiar with the category of organic wines, which are made with grapes grown without the use of chemical pesticides or fertilizer, much like the options in the organic produce section of your local market. And you may have heard of vegan wines, which eschew the use of animal by-products like egg white and isinglass (fish bladders) as fining and filtering agents. But what exactly is a "kind wine"?
The founders of a new wine subscription service are excited to introduce you to them.
Kind of Wild is a new wine club offering wines that are vegan, organic and "kind," sourced from growers dedicated to maintaining soil health and promoting soil regeneration. These initiatives are seen as both a positive solution for the climate and a way to make wine just taste better.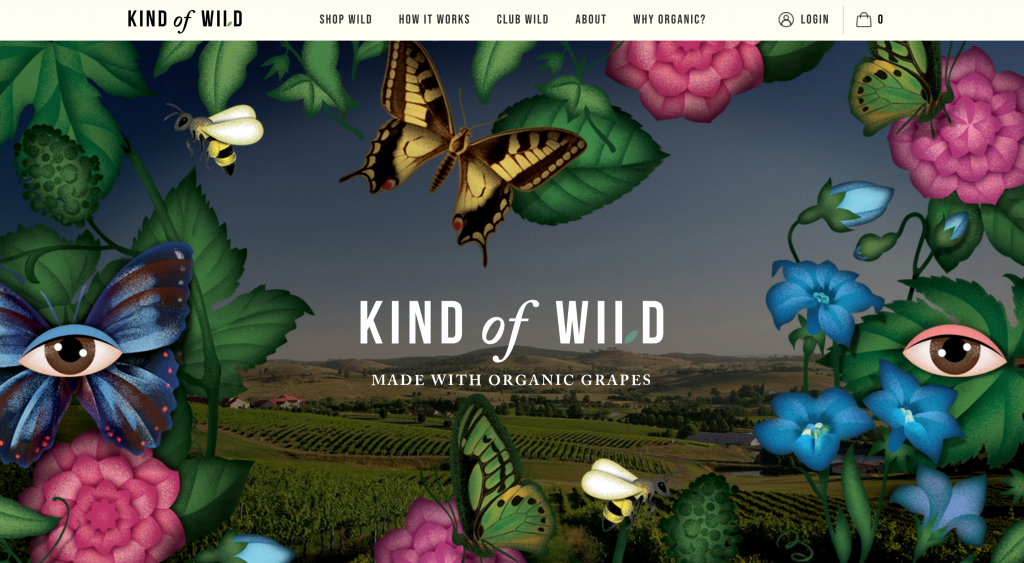 The company was founded by brothers Adam and Jordan Sager, co-presidents of Winesellers, Ltd, wine importers whose portfolio has a heavy interest in eco-friendly, sustainable, and organic wines that overdeliver on value. Over the years, the duo has constantly been asked by customers where they can find the wines that they curate.
Locating retailers able to ship locally or into their state has often been a challenge, so they decided to start a new company focusing on offering them via mail order direct to the refrigerators and shelves of wine fans. They built Kind of Wild through an IndieGoGo campaign and just launched their website; shipments will start going out soon.
"The biggest knock we've heard about most clubs is the one and done wines that members cannot get again after they fall in love with them," says chief marketing officer Todd Nelson. "We want to continue offering our wines for continual purchases to customers and subscribers…while keeping things fresh."
Kind of Wild will debut with six distinctive expressions from six different countries: a rosé, two whites and three reds. Selections will rotate seasonally, members can customize their subscription, and shipping is free with an order of at least six bottles; a la carte bottles will also be available for purchase. Club Wild has no fees to join or to cancel and can be paused at any time. Upcoming wines include a rosé from southern France made with grenache and syrah, a Chilean sauvignon blanc, grüner veltliner from Austria, and a malbec and cabernet sauvignon blend from Argentina.
Wines are labeled with illustrations that drive home the intrinsic link between humanity and nature; other packaging has been selected to minimize environmental impact and carbon footprint. The club has partnered with Kiss the Ground, which works to promote soil health and regeneration, and the Organic Farming Research Foundation, a non-profit organization that advances organic agriculture through scientific research; no less than one percent of revenue will be donated to these missions, and Kind of Wild customers have an opportunity to donate to these causes at checkout.

Shipments are currently available to AZ, CA, CO, DC, FL, GA, IL, MA, MD, MI, MN, MO, NC, NH, NV, NY, OH, OR, PA, SC, TN, TX, VA, WA, with more states hopefully added in the future. For more information, visit their website.