A trip to Arizona might immediately make you think of destinations like Phoenix, Scottsdale, or maybe Flagstaff. But if you truly want to immerse yourself in the southwestern vibes of the Grand Canyon State, Tucson is a mecca of art, culture, and outdoor activities, and easily one of my favorite cities in the entire state.
Originally settled by the Hohokam Indians, Spanish explorers made their way into the region in the 1700's, founding the Presidio Dan Agustin de Tucson in 1775. Tucson became part of the U.S. in 1854 and was incorporated in 1877, which makes it the oldest incorporated city in the state.
Home to the University of Arizona, it is a college town, with the liveliness that goes along with it. You'll find plenty of nightlife here, as well as concerts, theatre productions, and sporting events. But despite the fairly large population of more than 500,000 residents (which jumps to more than 1 million if you include outlying areas) Tucson has retained a small town feel and the inherent charm of an arts community, while also providing all the urban conveniences of any major city.
Where to Stay
Love boutique hotels? Then visit Lodge on the Desert. Located in midtown, it's close to the airport and most area attractions, with amenities that include a free breakfast, fitness center, and pet-friendly rooms. Their onsite restaurant, Cielos, features five-star cuisine, daily Happy Hour specials, and award-winning margaritas.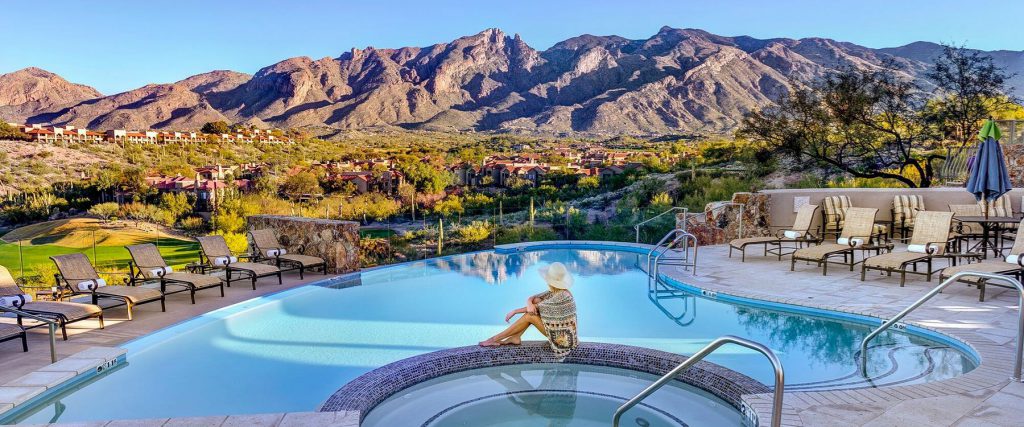 For a luxurious desert experience, the Hacienda del Sol Guest Ranch Resort, located at the base of the Santa Catalina Mountains, offers a spa-like retreat and a wide range of services. The resort was started in 1929, and its guestlist includes famous names like John Wayne and Howard Hughes. Guests here can enjoy their choice of restaurants, botanical gardens, art, and various spa treatments.
Where to Eat
Tucson's food scene is surprisingly diverse, with enough eateries to tempt nearly every palate. Restaurants such as Locale Neighborhood Italian offer traditional Italian meals with some fresh modern twists (try their Pizza a'Taglio for something unusual and delicious!) as well as craft cocktails. If you want fine dining, Jonathan's Cork has some of the best upscale southwestern fare in the city, as well as steaks, venison and bison. And for a hearty breakfast, visit Baja Café at one of their three locations, where the menu has what seems like a million different kinds of pancakes, traditional southwestern cuisine, and their own versions of traditional eggs benedict.
Things to do
Much as I've tried, I don't think I've ever run out of things to do in Tucson. In addition to the 92,000-acre Saguaro National Park, where you can hike and explore to your heart's content, there are also the Tucson Botanical Gardens, which have been named one of the top 10 North American Gardens, and the Arizona-Sonora Desert Museum, an interactive outdoor museum that includes a zoo, aquarium, and natural desert gardens.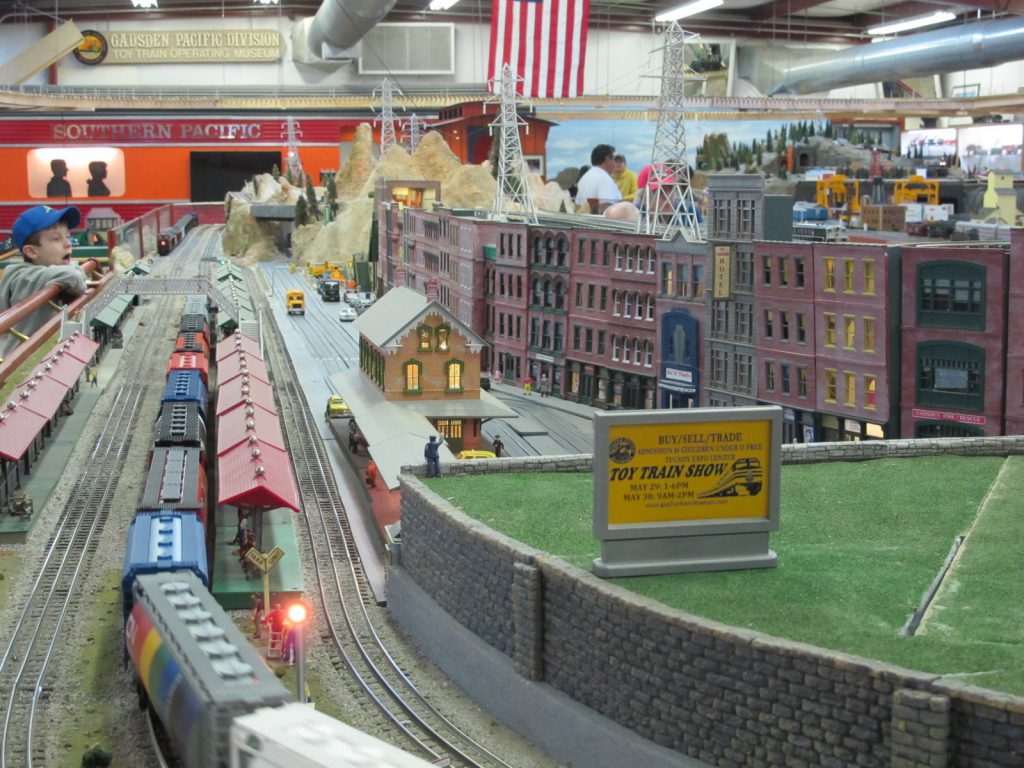 If art and culture are on your must-see list, there are enough galleries, museums and historic sites in Tucson to keep you busy for days. Visit the national landmark, San Xavier del Bac Mission, founded in 1692 and the oldest intact European structure in the state. Or head over to the Tucson Museum of Art for a mix of modern and traditional art exhibits. Kids will love both the Children's Museum, with its fun and interactive art, and the Gadsden Pacific Toy Train Museum, which has fully operational toy trains, and an outdoor mini-train that tours you around the grounds.
There's also some serious shopping to be had in Tucson, with upscale boutiques, specialty gift shops, and malls with all the name-brand stores. You can combine a shopping trip with some family fun over at Trail Dust Town, which not only has tons of unique stores, but also a carousel, Ferris wheel, and live stunt shows! And for those one-of-a-kind pieces, the Mercado San Agustin features small artisan shops and restaurants set against a lovely outdoor market atmosphere.
Other Adventures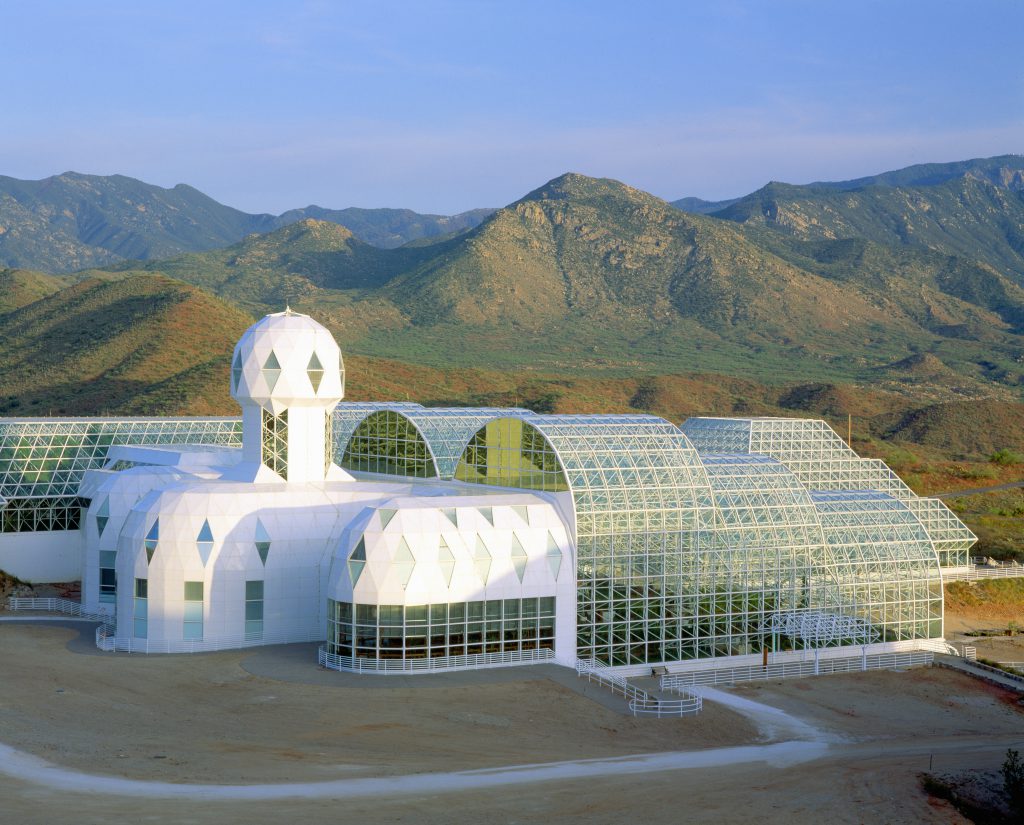 If you're interested in expanding your visit to areas outside of Tucson, the town of Tubac is a great place to start. Located just 40 minutes from the city, this picturesque little community is an artist's haven, with shops and galleries on every corner. You'll find everything from traditional southwest art to modern pieces, and there are several restaurants worth checking out for a nice lunch.Science enthusiasts might enjoy a trip to Biosphere 2, located about 50 miles from the city. This amazing facility, which is part of the University of Arizona, serves as a research center for education on Earth sciences. Exhibits include a rainforest, ocean, and a landscape evolution observatory.