Three months info my freshmen year at college (ages ago), my mom called to tell me she was putting my things in storage and wanted to know what I wanted to keep and what she could throw away. "Why are you putting my things into storage?" I asked, absolutely appalled. Turns out, my parents were converting my room into a quilting room so she could have space to work on her hobby. "Where will I stay when I come home for breaks," I asked. Her response: "You're 18, you can stay wherever you'd like."
Now I am of the age where my friends are watching their kids go off to college (mine are still tweens) and are eagerly making plans for converting the spaces into ones they can actually use themselves. Perhaps you'll want to wait until your child graduates from college (mom) but think of the possibilities!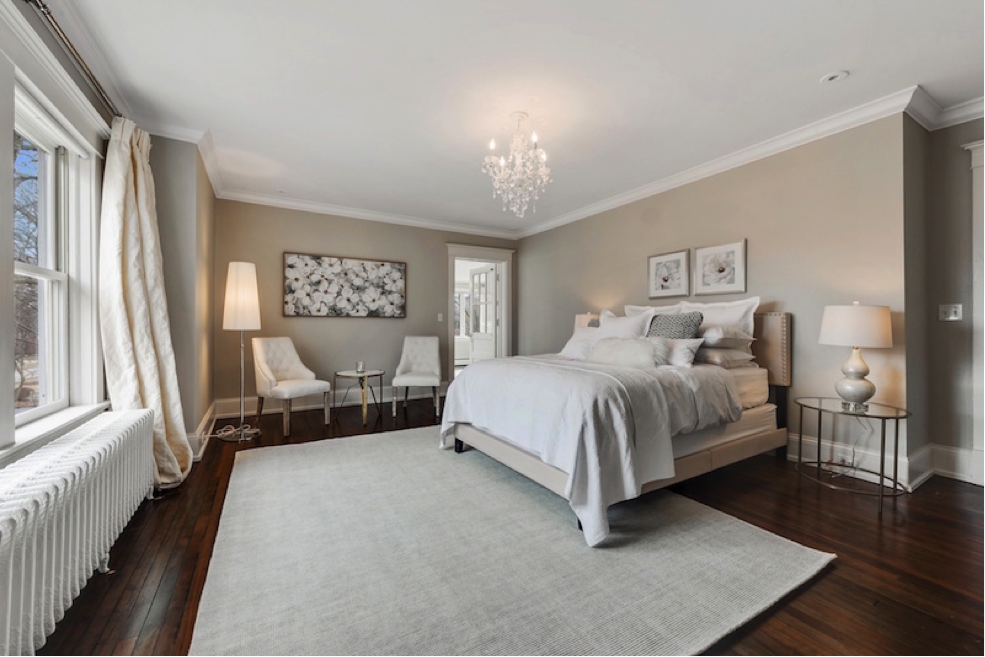 The Guest Room
The easiest conversion of the bedroom space is to transform it into a welcoming guest room. Not only does it serve as your child's room when he or she visits, but other family or friends have a true place to relax when they visit.
For her guest room, Atlanta-area homeowner Julie H. turned her guest room into a hotel-quality space, complete with a bathroom filled with amenities and guest bathrobes. Decorated with Southern collectibles like pillows and maps showcasing North Georgia's mountains, the room is outfitted with charging stations, luggage racks and books for visitors to enjoy. Upscale hotels often sell bedding to provide true getaway comfort for you to spoil your guests.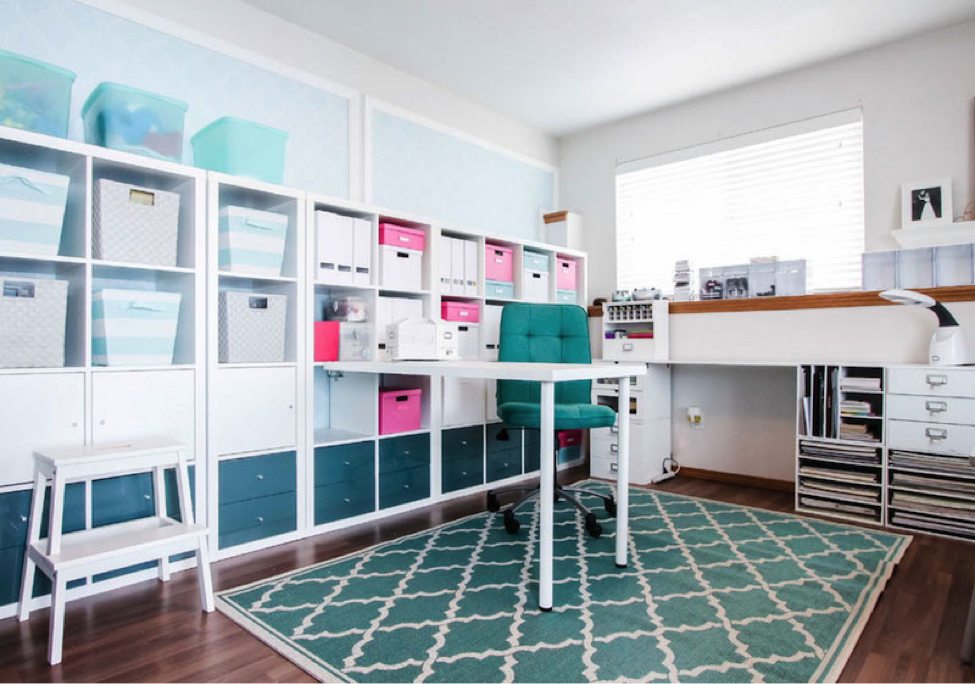 The Craft Room
For quilters, painters, serious gift-givers, and more, your newly available space could become your dream workstation. No more boxes and bins stuffed into closets or the basement but rather an entire room set up like your own personal studio. A large desk suitable to your needs may be placed in the center of the room while along the walls a series of shelving and storage can put your supplies within easy reach.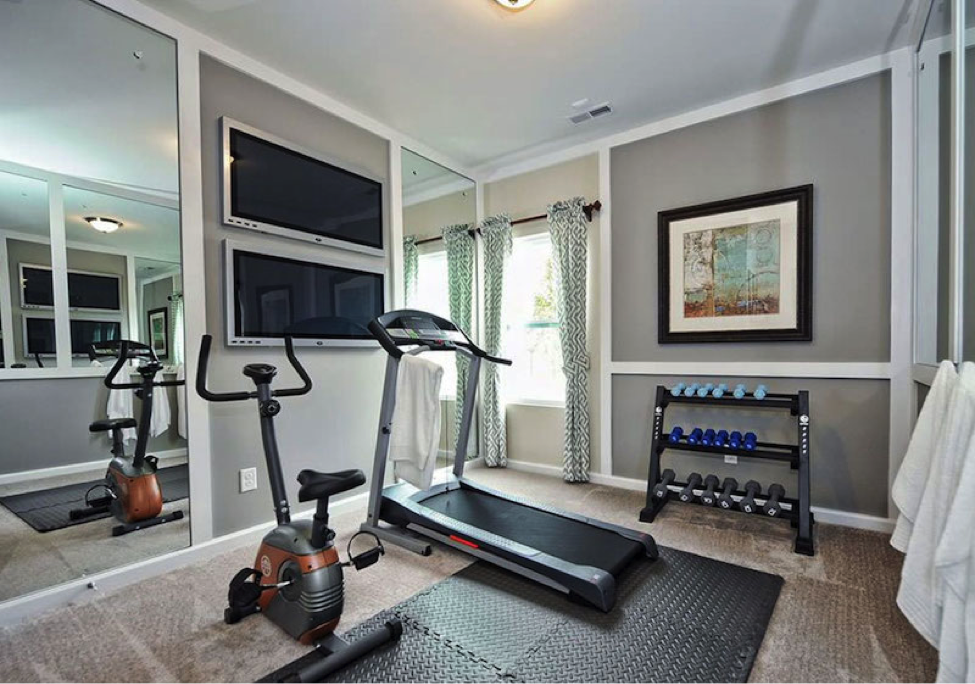 The Home Gym
If your fitness equipment sits in the corner of your bedroom or living room, or even worse, in an unfinished basement, use the space to create your own personal gym, as Colleen C. of Doylestown, Pennsylvania, did. Hang mirrors along one wall, place padded mats on the floor and add all the equipment you most-often would find at a gym: free weights, dumbbells, medicine balls, resistance bands and exercise balls. Find fitness moves posters on sites like Amazon to provide the basic moves you need, just like those found at the gym, add your stationary equipment, bright lighting and voila! Bonus: add a Bluetooth speaker to play your favorite music, and your whole gym will also be your own personal disco.
You'll never pay gym fees again.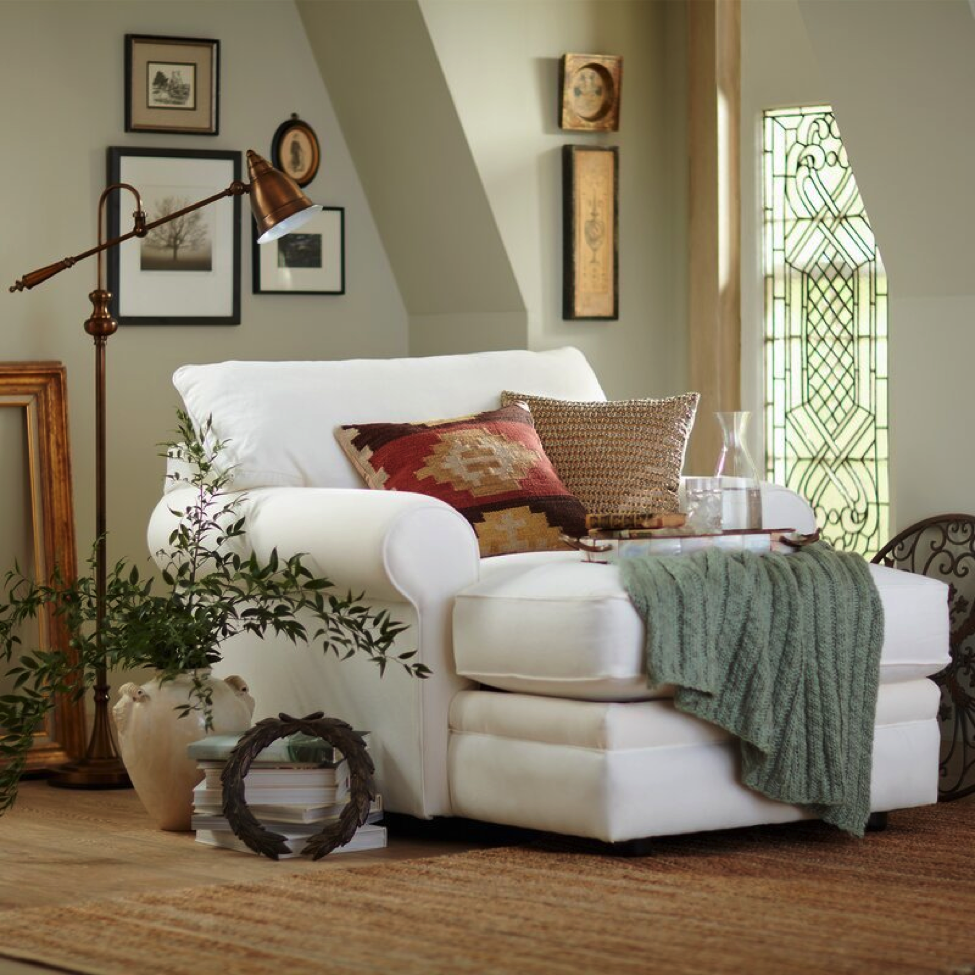 A Reading Room
Even if you don't have a large library of books, create a serene space where you can retreat to curl up with a good book. An oversized, comfortable chair you can sink into surrounded by books, plants, candles and knickknacks that make you smile and you won't need a She Shed. Try adding a faux mantle and floor candle stands for the illusion of a romantic fireplace to complete the space.
---