At her Tuscan retreats and in her best-selling book, Design Your Next Chapter: How to Realize Your Dreams and Reinvent Your Life, Canadian television personality Debbie Travis helps women reach their full potential with the mantra "dream it, do it, live it."
The former interior designer turned television personality and producer was wildly successful, but she found her busy lifestyle left little time for what she really wanted: a farmhouse in Tuscany. But not just a house; Debbie wanted a retreat center where she could help other women realize their dreams.
After years of planning, renovations, and balancing career and family responsibilities from across the Atlantic, she now hosts multiple retreats each year, helping women to develop the skills and strength to transform their lives.
In an interview with CBC news, Debbie said, "I'd had the dream for quite a long time, and we didn't have the money to do anything, and we were very, very busy. One day I was doing a speech in Vancouver on a stage and at the end of the speech there was an interviewer and she said, 'What's next for Debbie Travis?' And I had this strange lie come out of my mouth and I said, 'Well, I'm going to be taking people from across this country to my villa in Tuscany. We're going to have lunch in the lavender field and we're going to hike through the olive groves and we're going to do yoga in the vineyards…"
At that point, it was still her dream, but the next summer she rented a house and hosted her first retreat. Five years later, her Italian getaways are prompting other women to say, "You know, I've raised my children, what about me? What's next?"
Debbie advises women to work hard, but at something you are passionate about. It doesn't matter whether it is a business, a hobby, travel, politics, education, or volunteerism. If it's been nagging you in the back of your mind, go for it. She acknowledges that it's hard when you are raising a family or working full-time but recommends that whenever you have any extra time or money, put that into building your dream.
Be patient and remember that it's a journey that includes some setbacks along the way. Don't sabotage yourself with negative self-talk like "I'm too old" or "it's too late." Think of it this way: In five years, you will be five years older whether you work on your goals or not.
Here are the stories of more inspirational women who didn't realize their greatest dreams or success until later in life.
Julia Child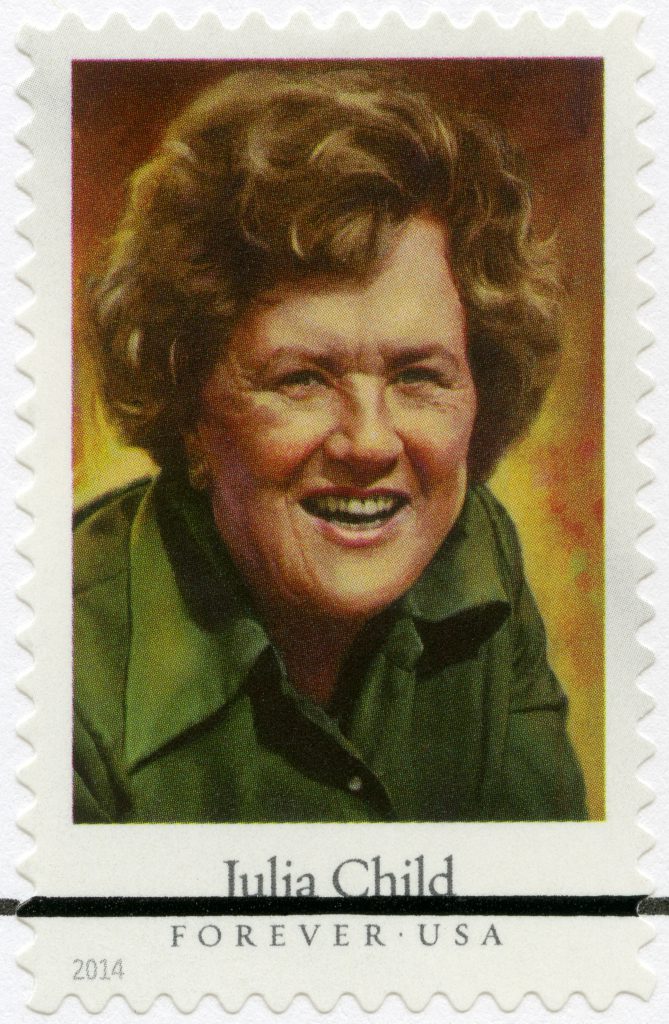 Cooking teacher Julia Child began her career in World War II with the Office of Strategic Services, a wartime intelligence agency. According to The History of Espionage, when presented with the problem of curious sharks igniting underwater explosives, Julia's solution was to cook up a mixture that, when sprinkled in the water, repelled sharks.
Eventually, Julia co-wrote and published Mastering the Art of French Cooking, at the age of 49. Two years later she debuted her cooking show, The French Chef, which ran for ten years and cemented her reputation as America's French chef.
Susan Boyle
Susan is the Scottish singer who skyrocketed to fame in 2009 at the age of 48 after singing Les Misérables' "I Dreamed a Dream" on Britain's Got Talent.
Her performance was noted, not only for her talent, but for the obviously judgmental reception she received from the audience based on her appearance.
Susan grew up believing she had a learning disability, and left school early. After her performance on the singing competition, her idol, Elaine Paige, called her "a role model for everyone who has a dream."
She later learned that she did not have a learning disability, and, in fact, has an above-average IQ, and was diagnosed with Asperger syndrome. Susan has sold millions of albums worldwide and won numerous awards.
Ernestine Shepherd
Ernestine grew up thinking she could not exercise due to a broken ankle she suffered as a child that didn't heal properly. But when she was in her 50's, she decided she wanted to look better in a bathing suit and began taking aerobics classes and working out with her sister, who was her inspiration.
When her sister passed away suddenly, Ernestine fell into depression and stopped working out. Eventually she found inspiration again and started working with a trainer in her 70's. Seven months later she placed first in her first bodybuilding competition, in a class open to all ages. Her mantra is "determined, dedicated, disciplined to be fit."
Barbara Hillary
Barbara decided to become the first African American woman to trek to the North Pole, at the age of 75. Four years later she went to the South Pole. Her feats won her numerous awards as a female role model, including the Woman of Courage Award from the National Organization for Women and a Special Citation from the U.S. House of Representatives.
Margaret Ringenberg
Margaret was a pilot all of her adult life, and competed in aviation competitions well into her 50's. When she was 72, she completed the Round-the-World Air Race. She then raced from London to Sydney at the age of 79. The National Aeronautic Association presented her with the Elder Statesman in Aviation Award in 1999.
Katherine Pelton
As an elementary school teacher, Katherine was already a good role model, but after becoming a master swimmer at the age of 62 she upped the ante. Katherine set dozens of Fédération Internationale de Natation (FINA) Masters World Records, 18 long-course and 16 short-course competing well into her 80s.
Nola Ochs
Nola realized her life-long dream of obtaining a college degree when she graduated from Fort Hays State University in Kansas with a bachelor's degree in 2007 at the age of 95. Her accomplishment was certified by the Guinness Book of World Records as the oldest person to earn a college degree. Nola took her first class at FHSU in 1930.
Dr. Ruth Westheimer
Dr. Ruth, as she is called by her millions of fans, is a famous sex therapist who was born in Germany and spent time traveling and living in many countries. She became a scout and sniper in 1948 during the Arab-Israeli War and was wounded in battle. She later became a psychologist and, in her 50's, began speaking out about the need for sex education programming. Her activism brought her international fame as a sex therapist, TV personality, and author.
Laura Ingalls Wilder
Laura lived in a time when most women didn't bother having dreams beyond raising a family. Laura obtained her teaching certificate when she was just 15, to help earn money for her family. She married in 1885 while still a teenager and worked alongside her husband on their farm. She sometimes wrote articles for the local newspaper, but it wasn't until she was 64 that she wrote the first volume of the classic Little House on the Prairie book series, a fictionalized version of her life.