For those who love Super Bowl gameday, there's likely plenty of excitement around the game itself, gathering with the family, or even making bets. But possibly the highlight of any Super Bowl watch party is the food. It's a staple of the day, and a key element to making a Super Bowl party, even a small 2021 version, a great time.
But as someone who eats a flexitarian diet (mostly vegetarian with very occasional meat at restaurants or gatherings) and lives with a vegetarian, I've finely tuned the art of a party menu that needs no meat to be completely delicious. Appetizers and snack foods are the easiest food group to vegetarian-ize. So, for anyone open to trying a vegetarian version of a Super Bowl party menu, here are a wide array of recommendations, for every side of the party food spectrum. I promise you won't miss the meat.
Divine Dips
You could truthfully plan an entire game day menu around exclusively dips and dipping options, and people would be in heaven. But even if you just want to add one or two to the spread, here are some recommendations.
The key to a dip party is getting a good variety in textures and temperatures. Have an assortment of warm and cold dips, as well as a wide range of dippers. If you're offering varied dips, include vegetables, pretzels, chips, toasted or cut baguettes, crackers, and anything else you can think of for dipping.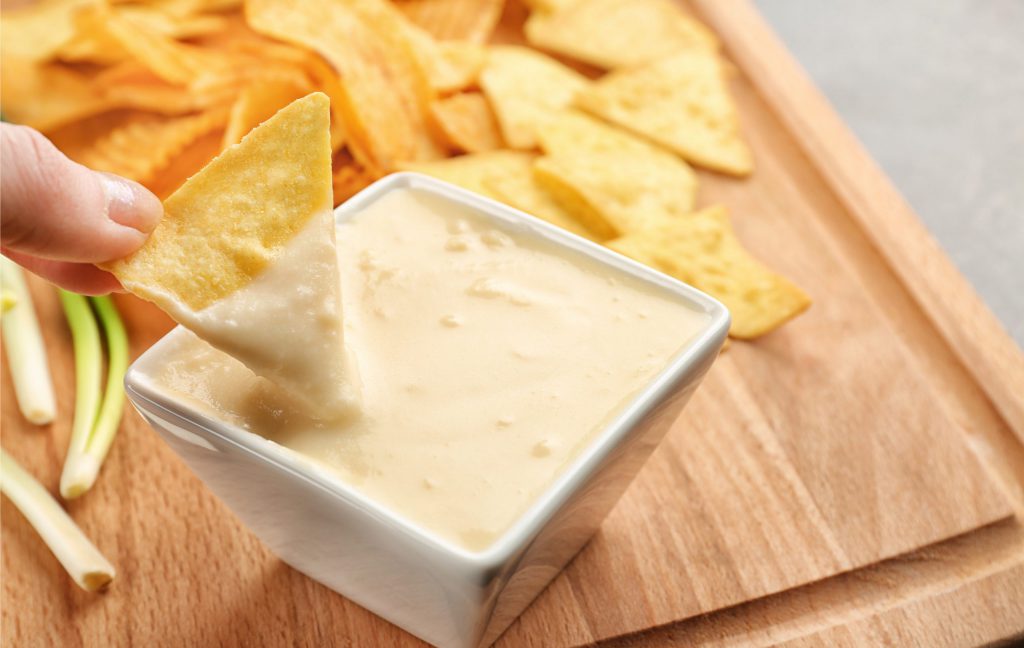 For some cold dip options, try homemade hummus, beer cheese dip (which can also be heated!), a classic pico de gallo, vegetable dip, or a creamy cilantro dip.
For those who prefer a hot dip, options abound. Try a spicy jalapeno popper dip, classic spinach artichoke, or a zesty slow cooker queso, for starters.
Classic Hot Appetizers
For those who love classic pub fare–apps, snacks, shareables, whatever your name for them–the vegetarian options go on and on. Select a few, a variety, or even just one to add to the mix.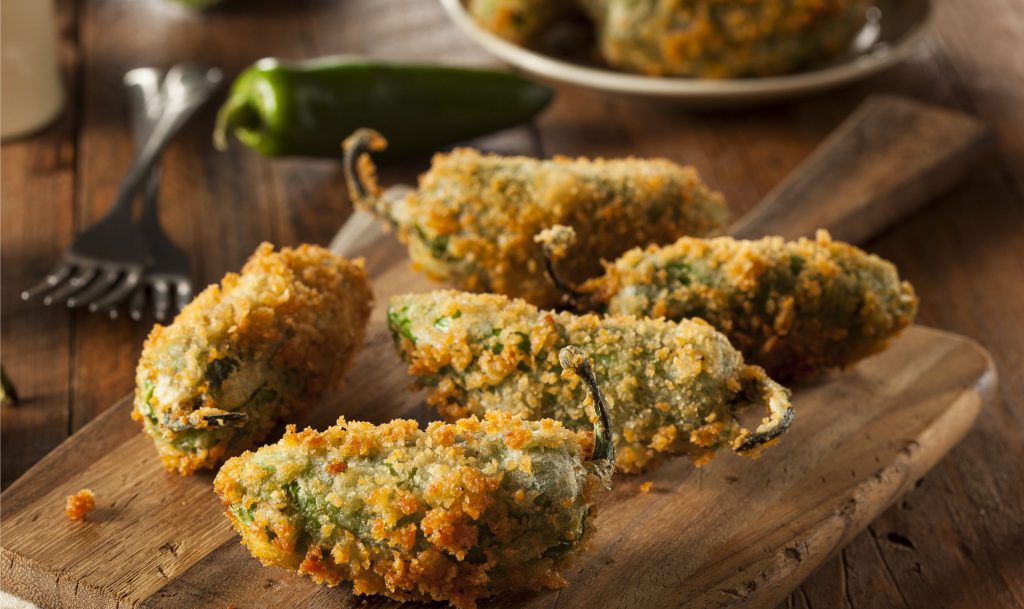 Whip up some homemade jalapeno poppers. All you need are jalapenos, cream cheese, and some shredded cheese to melt on top. Step it up with panko breadcrumbs or added seasonings. You could bread and fry them, but you don't even have to.
Mozzarella sticks are ultimate game day comfort food, and, once again, vegetarian! Make some of your own, either in the classic style or with a twist–in wonton wrappers.
For some other options, you could make pizza pinwheels, soft pretzels, a tray of nachos (endlessly customizable), fried pickles, or, my personal favorite, a homemade take on In N' Out animal style fries (but make homemade cheese sauce; it's a huge difference!).
Veganized Deliciousness
To add some vegan options to the party, hummus and pico or salsa are a perfect start, So are homemade nachos or loaded fries with vegan toppings.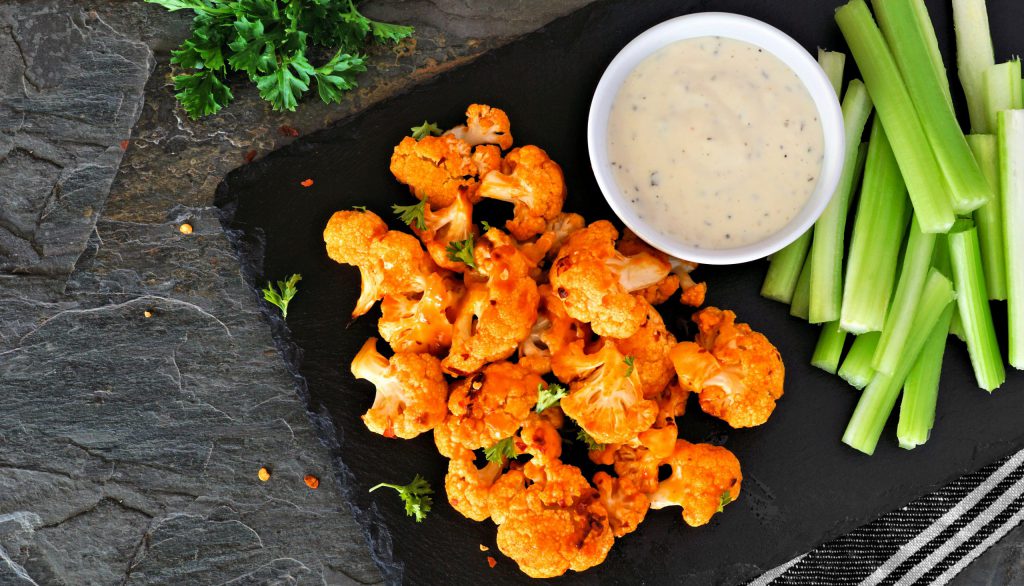 But for some extra options, make buffalo cauliflower "wings"! A crowd favorite and perfect alternative to classic Super Bowl wings. Not feeling cauliflower? How about jalapeno corn fritters?
The Ultimate Grazing Table
For those who prefer a Super Bowl menu with minimal cooking or managing required, might I suggest the grazing table, or oversized charcuterie board. This is a crowd pleasing option that lets you be creative and cater to all dietary styles. Focus primarily on vegetarian options like fruit, cheese, bread, crackers, olives, jams, honey, pickles, pretzels, vegetables, and so on. Toss in a dip or two. And for the meat-eaters, you could always add some salami or other cured meats, since it's a do-it-yourself meal station.