Those who love hot sauce, really love hot sauce. So much so that a whole hot sauce counterculture–small brands, small batches, and increasingly unique flavors–have been on the rise in popularity for quite a while. Walk into a specialty supermarket like Whole Foods and you'll find classic sauces like Tapatio and Cholula, but you'll also find row upon row of specialty hot sauces of every color, flavor, and heat level. And there's no question that different hot sauces serve different purposes, so there's never any harm in having more than one on hand, or a whole collection.
Our household is deeply fond of the hot sauce lifestyle, and we frequently restock on our absolute favorite, which is homemade by a local deli in Portland. But as for ones that are available more nationwide, we decided to test out five very different options to rank them by spice level and overall awesomeness. Our heat level rankings were decided by us, two very non-professional at-home hot sauce judges, and are certainly subjective.
#5: Spice Brothers Tasty Greens
Spice Level: 5/10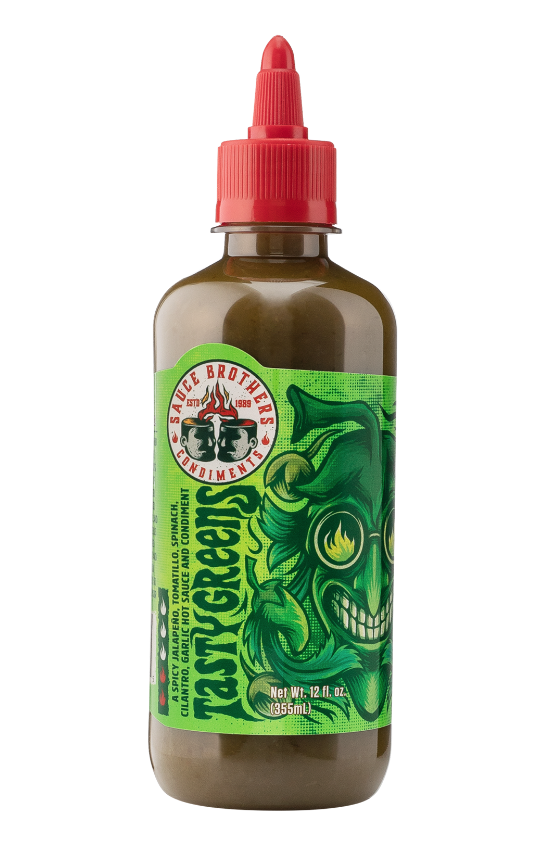 This is one we've been using for a long time, and it's still one of my favorites for frequent use, despite losing out to the other contenders of this lineup. This one, as the name suggests, is packed with lots of green veggies (jalapenos, spinach, and cilantro among them). The heat on this sauce is instant and keeps burning, great for those who like a lasting bunch from their hot sauce. It's definitely not overwhelming, and is especially recommended if you enjoy a nice cilantro side flavor in your dishes. We drizzle this one on things like tacos, chilaquiles, and breakfast burritos.
#4: Yai's Thai Chili Garlic Hot Sauce
Spice Level: 7/10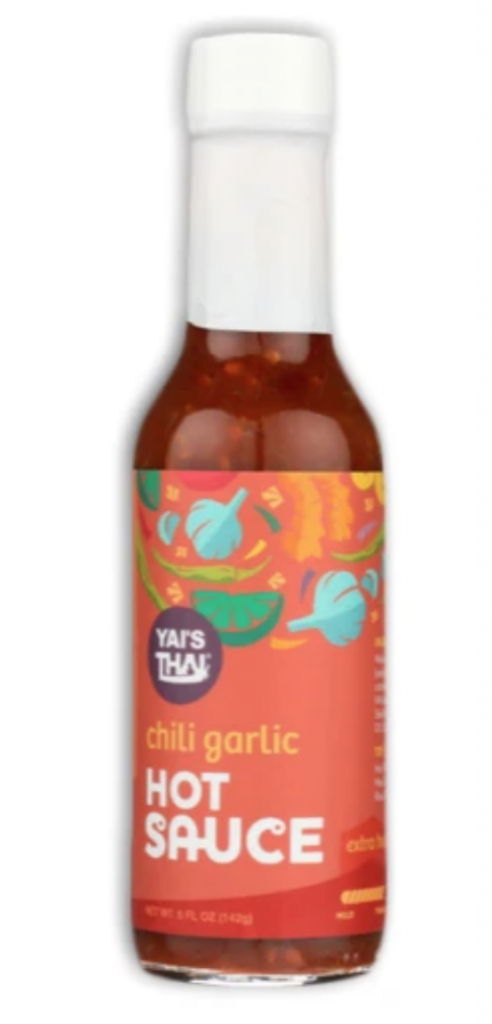 This one delivered both on its promises of intense heat and garlic flavor. The heat is strong and lasting, so a little goes a long way. But what makes it great is the intentional flavors. It's not hot just to be hot. The garlic profile is great, and the chili and other spices make a great thai-flavored hot sauce perfect to add to Asian dishes. You may use less at a time, but it'll taste delicious. Find it online here.
#3: Siete Jalapeno Hot Sauce
Spice Level: 3/10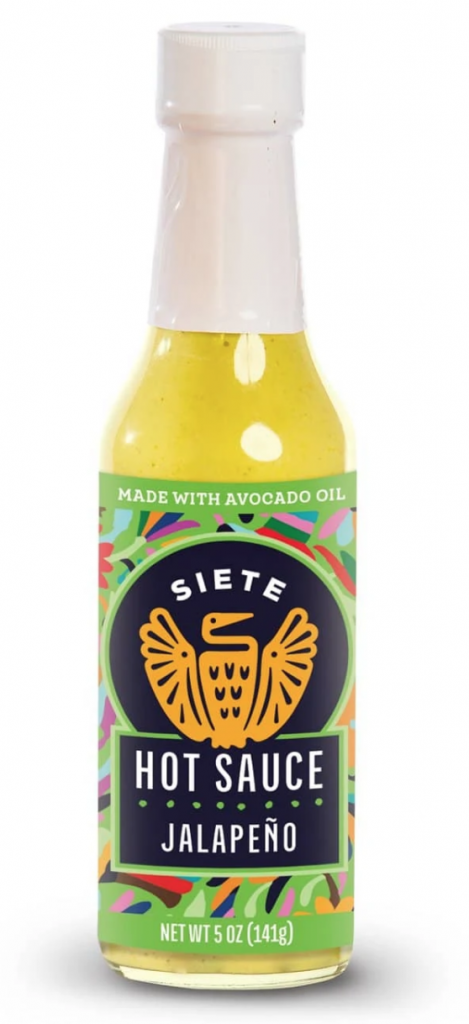 If you like a creamier texture to your hot sauce, and a more verde flavor palette, this one is exceptional. Drawing its less intense heat primarily from jalapenos, and it's delicious flavor from a combo of tomatillos, avocado oil, pumpkin seeds, and turmeric, among other health-packed ingredients, this is a more approachable hot sauce you can use in just about anything for a little extra kick. The heat on this one doesn't hit right away; you'll feel it in the back of your throat and it'll linger there instead–in a delicious way. Find it here online.
#2: Brooklyn Delhi Guntur Sannam Hot Sauce
Spice Level: 3/10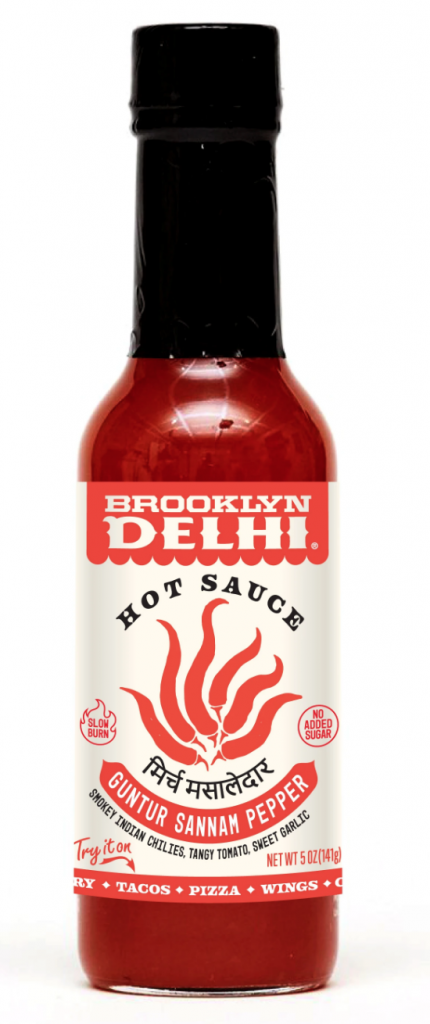 Another one lower on the spice level, but maxing out on delicious flavor, this sauce is packed with Indian spices and delicious sweet garlic flavor. The heat is present, but a slow burn, and the spicy, perfectly crafted flavor is the star of the show. This sauce uses guntur sannam peppers, which didn't come up in any of the other sauces sampled for this lineup, and definitely provided a unique spice and taste. We loved it, and it will be going on many dishes in our house from here on out. Buy some online here.
#1: Secret Aardvark Habanero Hot Sauce
Spice Level: 6/10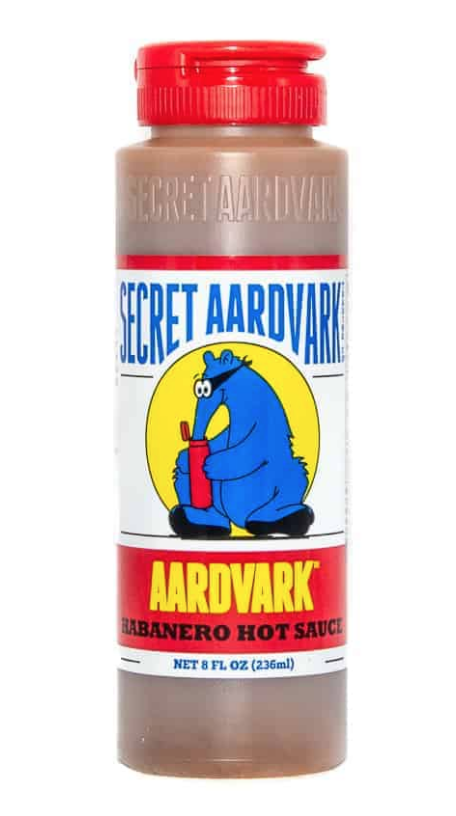 This fantastic hot sauce was born in Portland, Oregon, where I happen to live, but has long been quietly sweeping the country, gaining hot sauce cult notoriety status. It has a wildly unique flavor that they describe as a Caribbean and Tex-Mex hybrid, which honestly, you can really add to anything. It won't let you down. This one has a lower heat profile at first, but ramps up quickly and then sticks around, with great and unique flavor that will be an improvement for any dish that needs a little power element. We recommend it with no qualms. Find it online here.