Turn Up the Heat in the Bedroom with Lingerie for Him

When Valentine's Day rolls around—or a birthday, an anniversary—you may think of the sexy lingerie you can wear to spice up your relationship. But have you ever thought of getting him some lingerie. I'm not talking about lingerie he wants to see on you, but actually giving him something to wear the next time you're feeling frisky.
Think this is a crazy idea? Not when you think about those hunky calendar firemen with barely there coverage on men with six packs and the occasional meme you get from your best friend that make you drool (even if you don't admit it). Heck, a six-packed Brad Pitt became a star when millions of people fell in love with him, shirtless and in a cowboy hat, in "Thelma & Louise." Yes, women want to see a man looking like a stud as much as a man wants to see a woman looking sexy.
Surprising him with a gift of sexy undies that could make him blush may be all he needs to get the picture. Then again, a little whisper in his ear about how much you'd like to see him in your gift should get him hopping out of his chair, raring to give it the old college try. If you're ready to be the provocateur and really steam things up, surprise him with the gift while on a dinner date or send it to his office, letting him know you want to see him in the gift later.
Don't know where to begin? Let these looks inspire you.
If you have a lover who wouldn't be too keen on the idea of lingerie, start him off with something easy, such as silk boxers. These by Shirley of Hollywood say "Sexy," "Yummy" or "Hot" and will keep him thinking of you all day. (3 Wishes)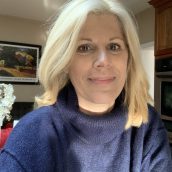 Lissa Poirot
Lissa Poirot is an award-winning lifestyle writer who covers health, wellness and travel. Her work has appeared on websites such as WebMD, FamilyVacationCritic and the New York Times, as well as print in magazines including Vegetarian Times and Arthritis Today.