When I was in the delivery room, I was alone. During Covid, having my first baby, far from home… It was rough. I was incredibly alone.
But it was all good, for I am a "strong woman."
I cannot tell you how often I've been called a "strong woman" this year. It's true, but it's only true out of necessity. As a Black woman, society somewhat forces you into independence, consistently and forever helping yourself. Because when people view you and categorize you as a strong woman, they can see you as unbreakable, devoid of turmoil, and as someone who doesn't need help.
Being a strong woman is exhausting.
Not only did I become a first-time mom this year, but I also became a single mother. A single mother, who had to deliver two months early via emergency C-section from severe stress and high blood pressure. In Southern California, I was without friends, without family, alone. Once my baby was finally able to leave the NICU (a long and harrowing experience), I had to leave the domicile I had been staying at to set up shop in a hotel.
While I could have immediately gone back home, I needed to stay an additional month after my son's release to make sure conditions were safe for him to travel. My doctor later informed me that for him to fly, it would be best to wait another month. This did not include the dangers of traveling with Coronavirus, and the recycled air on a plane.
It was then I decided to road-trip back home to Chicago.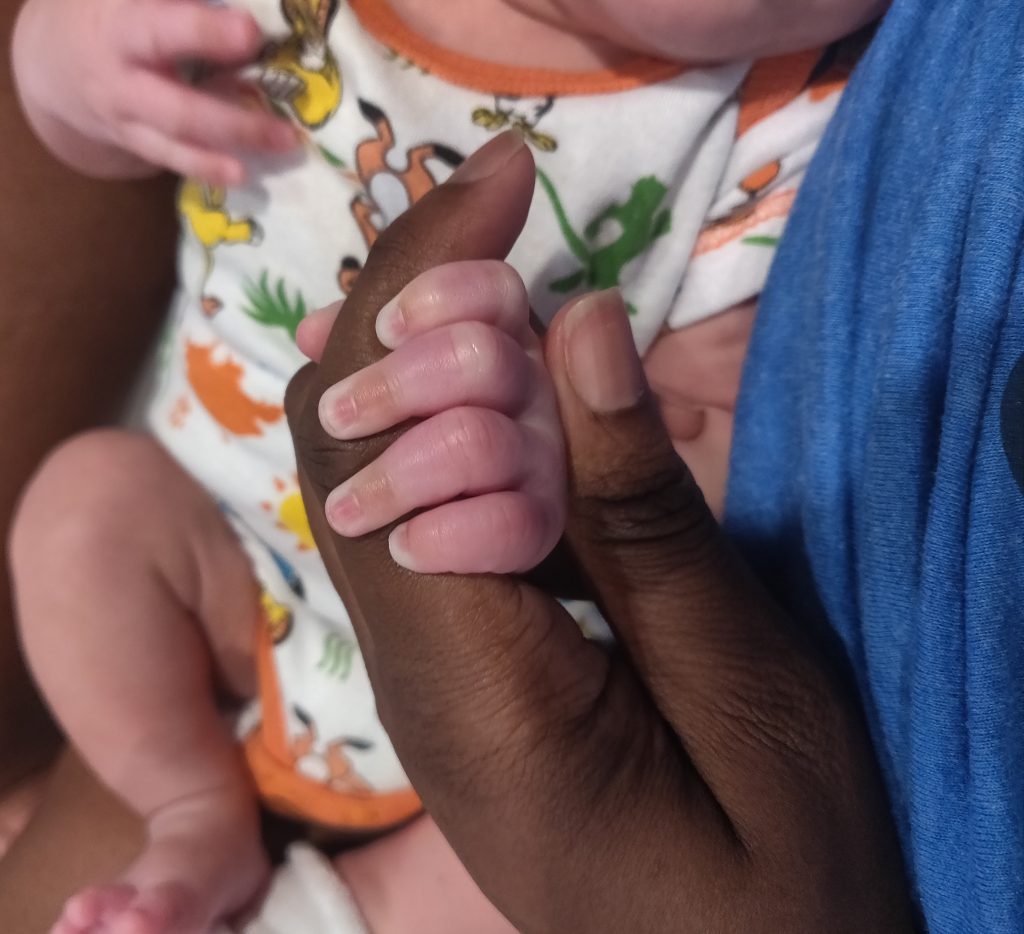 Initially, the absentee father of my baby had offered to drive with me. But, at the eleventh hour, he backed out due to the inconvenience it would be to him. A girlfriend then stepped up to fly out from Indiana and drive back with me, but a few days before her arrival, she became ill, having to cancel.
I cannot begin to explain how anxiety inducing that was.
All of this was within days of when I was supposed to check out. As good as a deal I had with the hotel, it still wasn't cheap. Twice I thought I had plans locked up to go home, safely, and twice I was foiled in some shape or form. A Black woman driving 2,300 miles across this country in this climate with a newborn alone… Let's say it was less than appealing. In fact, it was downright terrifying.
But then, a third option came out of the left field.
The weekend prior to my planned departure from the hotel, my friend, former teacher and mentor Craig Gore mentioned he was going on a road trip to Chicago. I debated for hours whether or not to ask him. Was it appropriate? Having a baby come with, was I setting myself up for an embarrassing fail?
What ultimately won out was that this wasn't about me; I had to get my son somewhere safe. So, I sent him a text:
"Question: are you road tripping alone?"
To which he replied, "What's up? Want a new one-way ticket to Chi?"
After I explained my dilemma, his next response was, "Okay, yes."
It was short work planning our road trip together, and by Saturday, I was driving from San Diego to LA to meet him. It was a huge relief; traveling with someone who
1. Was a man. There are a lot of rest stops between Cali and Chicago.
2. Was white. The climate is what it is.
3. Someone I knew I could trust, made me feel safe, and who would make sure we got there.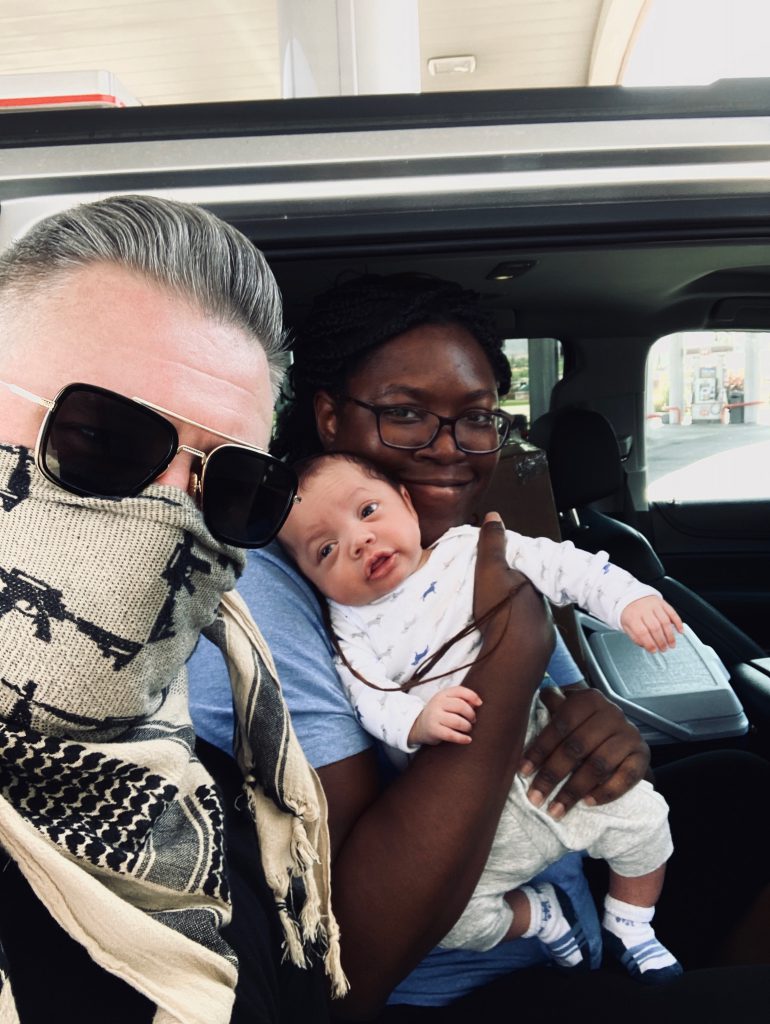 Even better, he took to my son right away. He had a nickname at the ready for him, and shouldered all of the manly responsibilities that weren't his to carry with amazing ease.
Our road trip was filled with lively conversation, junk food, and good times. We were pulled over once, and the level of anxiety I would have had on my own was hardly noticeable. In the end, I was riding with the best person possible for such a venture.
In three short days, I was back in front of my house after an absence that lasted from January to August. We were home; we were safe.
Despite being a strong woman, Craig allowed me a moment of vulnerability, taking charge and taking care of the situation so that I could just be for a moment. I was prepared to do what had to be done to get my family of two home safe and be strong. But with the help of a good friend, I didn't have to do it alone.