After an unprecedented sweep at the Emmys, the sleeper hit series, "Schitt's Creek" aired their sixth and final season, ending on a high note and leaving fans laughing, crying and wanting more. I was among those fans, hanging on every moment of that last season, incredibly sad to see it end, and already missing the heart and humor of the Rose family.
The show was created by Canadian actor Eugene Levy, best known for his roles in movies such as "Best in Show", and his son, Daniel Levy, also an actor who started his career on MTV Canada. It initially aired in 2015, on a little-known network called Pop TV, earning critical acclaim, but not really hitting the big leagues until it became available on Netflix. It quickly developed a huge following, evolving into what has become one of the most celebrated series on television.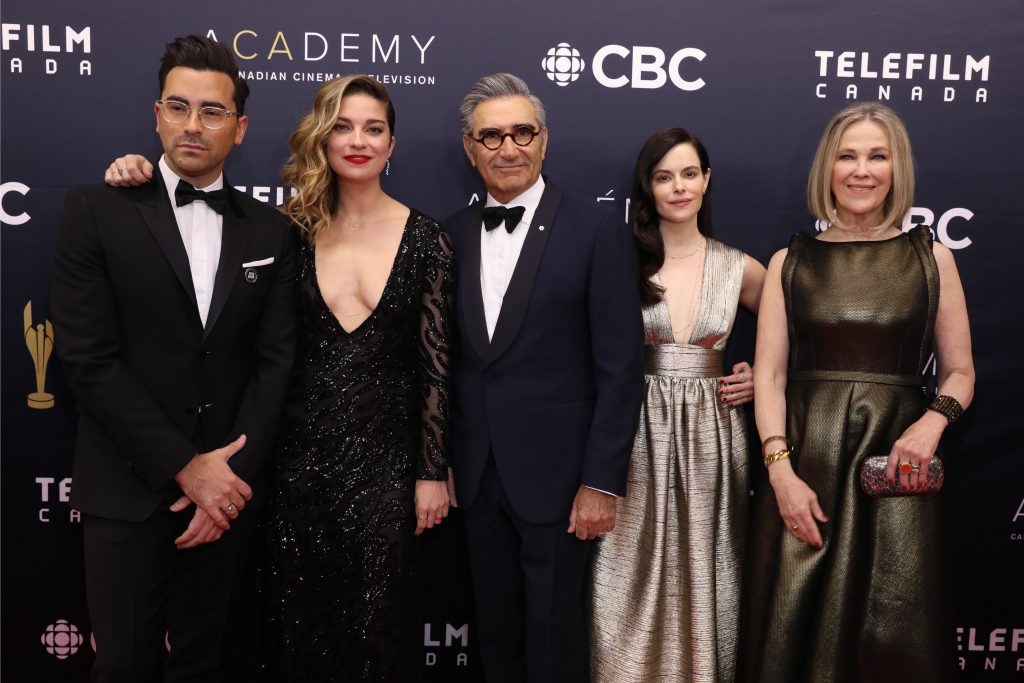 Classified as a sitcom, the show is certainly hilarious. But it's also much more than 25 minutes of laughs. Under all that humor is some of the best writing I've seen in years, with a host of life lessons tucked neatly into each carefully crafted scene. And as I laughed (and sometimes cried) along with the Rose family and all the wacky residents of Schitt's Creek, watching them learn, grow, and love, in what is for them, a strange new world, I realized that I was learning and growing too.
Here are my takeaways from those six fantastic seasons, just a few of the gifts the writers and actors of Schitt's Creek shared with us over the years:
Things Can Change on a Dime. Be Resilient.
In the pilot episode, we see the incredibly wealthy Rose family right after they lose their entire fortune, parents Johnny and Moira, and their adult children, David and Alexis. The one remnant of their fortune is, of all things, a town that Johnny Rose (Eugene Levy) bought for his son, David (Daniel Levy) as a joke. The town's unfortunate name? Schitt's Creek. With nowhere else to go, they load up what few belongings they have left and move there.
Despite finding themselves living in a run-down motel as opposed to the opulence they're used to, they all manage to bounce back surprisingly quickly, finding their footing with the very eccentric townspeople and shoving themselves right into the thick of small-town living.
They learn to navigate their new reality, not only surviving, but thriving. Of course, there's plenty of whining to go along with it, and even more mishaps, but they manage to pivot, and pivot again, never letting their change in circumstances bring them down.
When Life Hands You Lemons, Keep Squeezing
Before they lost it all, Johnny Rose was an entrepreneur who made his fortune by investing in video stores, and Moira, played by the lovely Catherine O'Hara, was a daytime soap actress. They flounder as they try to figure out how to fit into their new lives, but they keep trying, and all eventually find their way, with Johnny embarking on new entrepreneurial ventures, Moira landing acting gigs, and even spoiled trust fund kids David and Alexis end up establishing their own careers.
It's a reminder that no matter what kind of curves life throws us, we can't give up on our dreams. We have to keep moving forward, even when it seems like it will never happen. Because in the end, things tend to work out just the way they are supposed to, and it's our perseverance and willingness to fight for what we want that makes our dreams come true.
Always be Fabulously and Unapologetically Yourself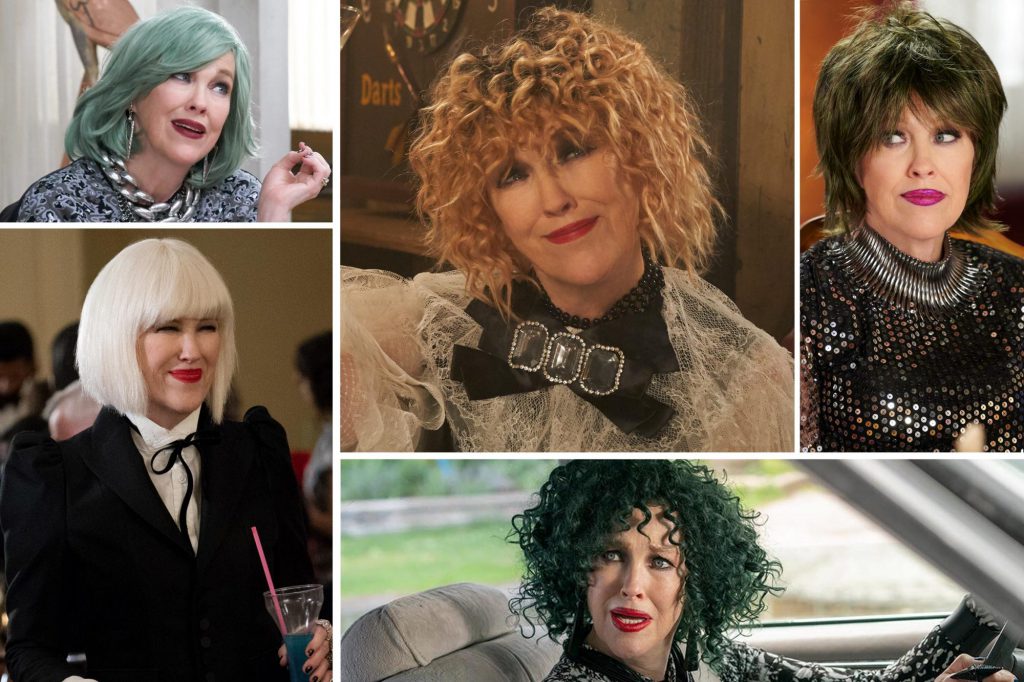 They really broke the mold when they created the character of Moira Rose, who dresses in high couture no matter the occasion and has a collection of wigs that each have their own name. Moira is always exactly herself, regardless of the situation. She isn't afraid to go to breakfast at the town's lone diner in a glittering, full length gown, and she isn't afraid to sing for a crowd (whether invited or not) because, well, she's Moira Rose.
She manifests herself as the Queen bee, and even when her friends and neighbors bring her back to earth on a regular basis, she never stays down for long. And while she evolves and grows over the course of the show, she remains unequivocally, and undeniably, true to herself.
Moira is never afraid to show the world exactly who she is, and I can't help but wonder how great it would be if we could all be that confident.
Money Can't Buy A Lot of Things
As the seasons progress, we see the family becoming less concerned with material things, and more invested in their relationships with each other. There are poignant moments when Johnny realizes how little he knew his children while they were growing up, and times when we see a connection between Alexis and David that the siblings never even realized they had.
The bond between the family grows, and they forge real and genuine friendships with the residents of the town. Alexis finds her footing and her own career, and a new sense of pride that goes with the satisfaction of a job well done. David realizes that the friendships he had in his other life weren't really friendships at all, and what the family finds in Schitt's Creek has more currency than any of the money that used to line their pockets. They might not be rich anymore, but they are wealthy in all the ways that matter.
Love is Love
One of the most important takeaways from the show comes from the relationship that grows between David and his boyfriend, Patrick, played by actor Noah Reid. David, who hides his fragility behind sarcastic wit and an "I don't care" attitude, finds himself falling hard for sweet Patrick, and best of all, the whole town falls in love with them too
This world that the Levys created doesn't know homophobia. These small-town people, rather than having the stereotypical small-town minds, not only accept Daniel and Patrick's relationship, they embrace it. There's no ugliness, no divisiveness, no hate. It's all love, in the same way the townspeople accept each other, and accept the Rose family. Everyone gets to be exactly who they are, exactly who they're meant to be, giving us a window into what the world could be like, if we could only love and respect each other, all the time. And that's a beautiful thing.
While the show is over, the lessons hopefully live on in our hearts and minds. I look forward to seeing what Eugene and Daniel Levy create next, as I know it's bound to be amazing.
Warmest wishes, best regards, Schitt's Creek family. We thank you.