Halloween is coming, but in many places the ghosts and ghouls may need to have their fun inside, as trick-or-treating is cancelled or avoided for social distancing reasons. But pandemic or not, there are still many ways to have a devilish good time and get in the spirit of the season.
In our house, we are huge board game fans, so I have rounded up our family's top choices that fit into the Halloween theme. So light some candles, put on some spooky music and have some creepy fun.
Betrayal at House on the Hill
This is probably our top choice for a Halloween night game. It's recommended for older kids and adults, but we have found if you team younger kids with someone older, they really enjoy it too.
The idea behind the game is you are exploring a haunted house. You pull cards from a deck and add rooms in either the basement, the main level, or the attic. Each room has a creepy aspect to it that causes you to draw other cards that can be events, items or curses. As you read the cards, a spooky story unfolds and each card has its own spooky quality.
Eventually, something triggers one person to become a "traitor" and the haunt begins. Everyone in the house then works as a team to defeat the traitor. The traitor, in turn is given his or her own secret goal to take over the house and take down the explorers.
The great thing about this game is it's never the same twice, and you will encounter ghosts, skeletons, spiders, witches, zombies, and all sorts of other ghouls depending on which story unfolds. While it is a tad complicated to learn the first time it provides fun for years to come.
Werewolf and Werewords
These two card games are fun, fast and easy for all ages. Werewolf is basically a version of the card game "Mafia" if you've ever played that. Basically, everyone gets one card that assigns them a role: villager, seer, or werewolf. The werewolf kills off villagers while the others try to suss out who the werewolf is and put a stop to him. There is a fun phone app that goes along with game play.
In Werewords, players are trying to guess a secret word by asking yes or no questions, but only the werewolf knows the answer.
Make sure whoever wins either of these goes out and howls at the moon.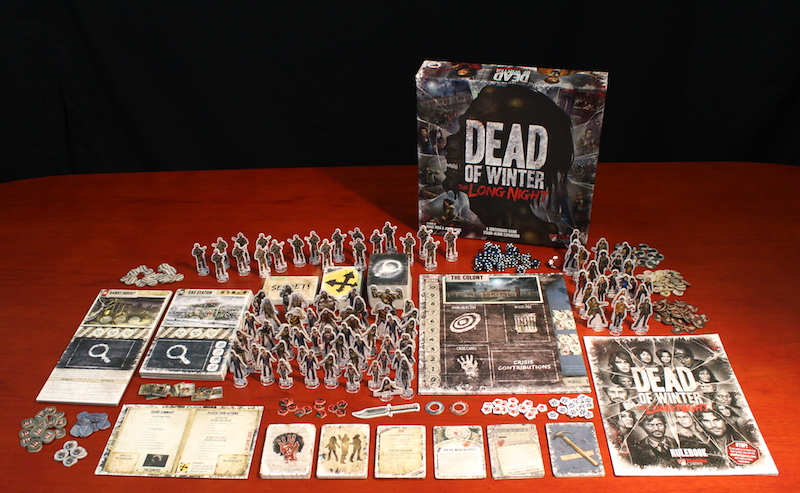 Dead of Winter
If you are a fan of the zombie genre, this game is for you. It's a cooperative game where you are trying to survive (surprise, surprise) the zombie apocalypse. It's set up so you have to go out and search for supplies or things to defend yourself while cleverly allowing ways for zombie populations to grow. It can be played with just two players or even solo, although I think the more you have in on it, the more fun it gets. I'm most impressed with the writing of this game because it unfolds sort of like numerous zombie movies do, and often, you don't win.
Fury of Dracula
This one is pricey and best suited for older kids and adults, but if you have the money and want an epic game that will take up an evening, you can chase Count Dracula across Europe and try and stop him before he gets to you. One player is Dracula and the rest work as a team.
Harry Potter
Would Halloween in the modern day really be complete without a nod to Harry Potter? There are all sorts of Potter-themed games out there so kids (and adults) can don their Hogwarts robes and get into the swing of things, but we have two particular favorites that offer great fun.
For younger folds, the Harry Potter Magical Beasts board game is a particularly good time. You explore the grounds and collect clues to reveal a magical beast. The thing that makes this game a standout is its clever construction. As you move pieces around the board and roll a die, you can get a "passage" roll, which allows you to flip the game board over with the pieces still on it, and you are suddenly either inside or outside Hogwarts. The kids love it.
The second, is Harry Potter: Hogwarts Battle. This is a deck building game where students take on the persona of the fab four and try to defeat the evil powers attacking Hogwarts. It can get pretty detailed, but it keeps the kids reading and thinking while embracing all the fun of the Harry Potter novels.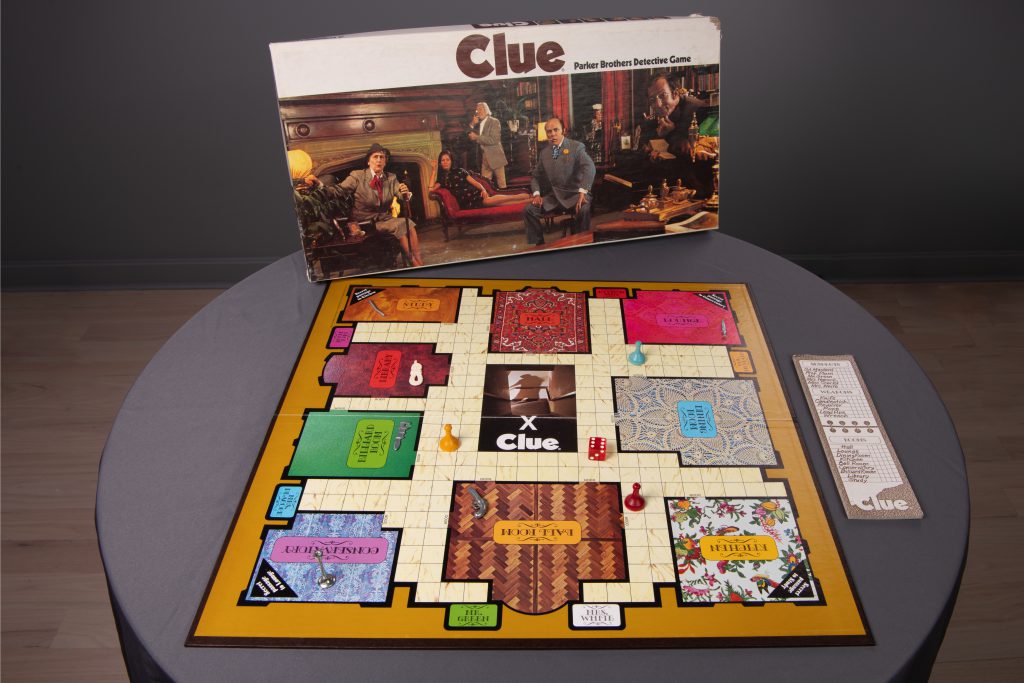 Clue
Chances are this classic doesn't need any introduction as it is a staple in game closets across America. But why not pull it out and give it a go this Halloween and find out if it really was Colonel Mustard in the Library with the Candlestick? Certainly if you have young ones at home, this game is somewhat educational as it develops deductive reasoning skills.
For an added bonus, since there is an Agatha Christie-like aspect to this game, try listening to Phoebe the Phoebe Reads a Story podcast, where Phoebe Judge, host of the true crime podcast Criminal reads an Agatha Christie novel out loud.