Known for coffee, tech and commerce, the city of Seattle is often considered more of a place for business trips, or serves as a quick stopover while traveling elsewhere. But with its practically endless choices in food, shopping, concerts and museums, not to mention a wealth of outdoor activities, Seattle can be a vacation destination all on its own.
Nicknamed the Emerald City for its lush greenery and rainforest-like feel, visitors to Seattle can enjoy mild (albeit often rainy) temperatures almost year-round, making it easy to enjoy outside fun, as well as some of west coast's best dining, art and shows
Where to Stay
If you're looking for a place close to the airport, Cedarbrook Lodge is truly a hidden gem. Just minutes away from Sea-Tac, amenities include free airport shuttle service, a fitness center, living room style communal spaces, complimentary snacks, and the award-winning Copperleaf Restaurant. The hotel grounds are meticulously landscaped, creating a charming oasis in the middle of what is normally a rather industrial area.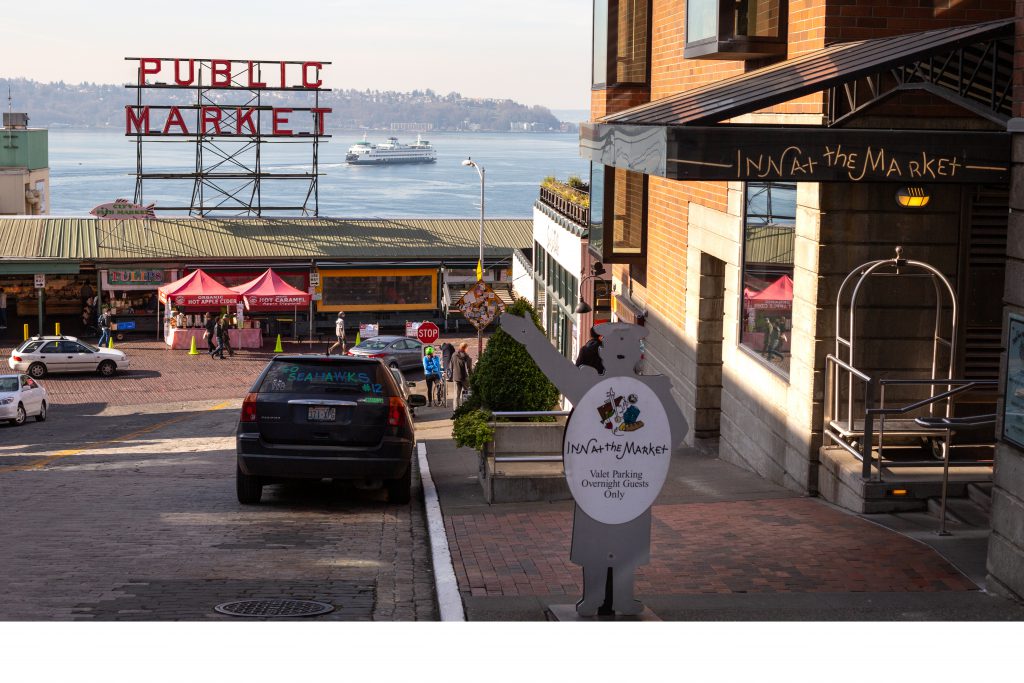 For those who want to enjoy the vibrancy of Seattle's downtown district, Inn at the Market is, quite literally, in the heart of it all. Located inside the popular Pike Place Market, this boutique hotel has 79 rooms, many of which offer views of the waterfront. Being near the market, you can walk to many of Seattle's most popular landmarks, as well as being close to restaurants and shopping.
Where to Eat
Seattle is the equivalent of foodie heaven, with great restaurants on nearly every corner. While it's relatively easy to find an eatery that will satisfy any craving, there are a few stand-outs that are worth trying when you visit.
For a casual yet classy atmosphere, alongside delicious food and perfectly paired wine, Purple Café and Wine Bar has an extensive menu with everything from small plates and sandwiches to pastas, steaks and seafood. Don't let the floor-to-ceiling wine displays intimidate you, you'll find that the sommeliers are friendly and knowledgeable, offering wine pairings at a wide range of prices.
In a city known for seafood, top-notch sushi abounds, and Belltown's Shiro's Sushi has some of the best. Opened in 1994 under Master chef Shiro Kashiba, it has become one of Seattle's most popular sushi restaurants. You can purchase individual nigiri sushi, or take advantage of their special seven-course meal with its assorted white fish, salmon and tuna.
If pizza is your thing, don't miss a trip to downtown's Serious Pie, where you can get some of the best wood-fired pizza around, all of which feature locally sourced ingredients. And for dessert (or breakfast, or anytime, really!) you won't want to miss grabbing some donuts from Top Pot Donuts, where you can choose from 40 daily varieties of fresh-baked goodies, and of course, artisan-brewed coffee.
Things to Do
Shopaholics visiting Seattle can find everything from antiques and specialty stores to mall outlets. If you're staying near Pike Place Market, you can take your pick from fresh fruits and vegetables, hand-crafted items from local artists, or unique gifts from the million little shops that make up the market. Downtown's Westlake Center Mall is just a few blocks away, or if you're staying by the airport, Southcenter Mall has more than 200 stores and restaurants, and an IMAX movie theater.
Music lovers can catch live concerts at the big arenas as well as smaller venues. For an up close and personal environment, downtown's The Triple Door features a variety of indie artists, with dinner and drinks served tableside. Or you can stroll down to Pioneer Square, where nearly every bar has some variation of live music. Pioneer Square also has monthly art walks, galleries, and boutique clothing stores.
Seattle's Space Needle is an iconic downtown landmark, with 360-degree views of the city, and observation decks that include an all-glass floor on one level, and floor-to-ceiling glass windows on another. If you'd rather stay a little closer to the ground, head over to the harbor for views of the city skyline via a narrated boat cruise.
Get Outside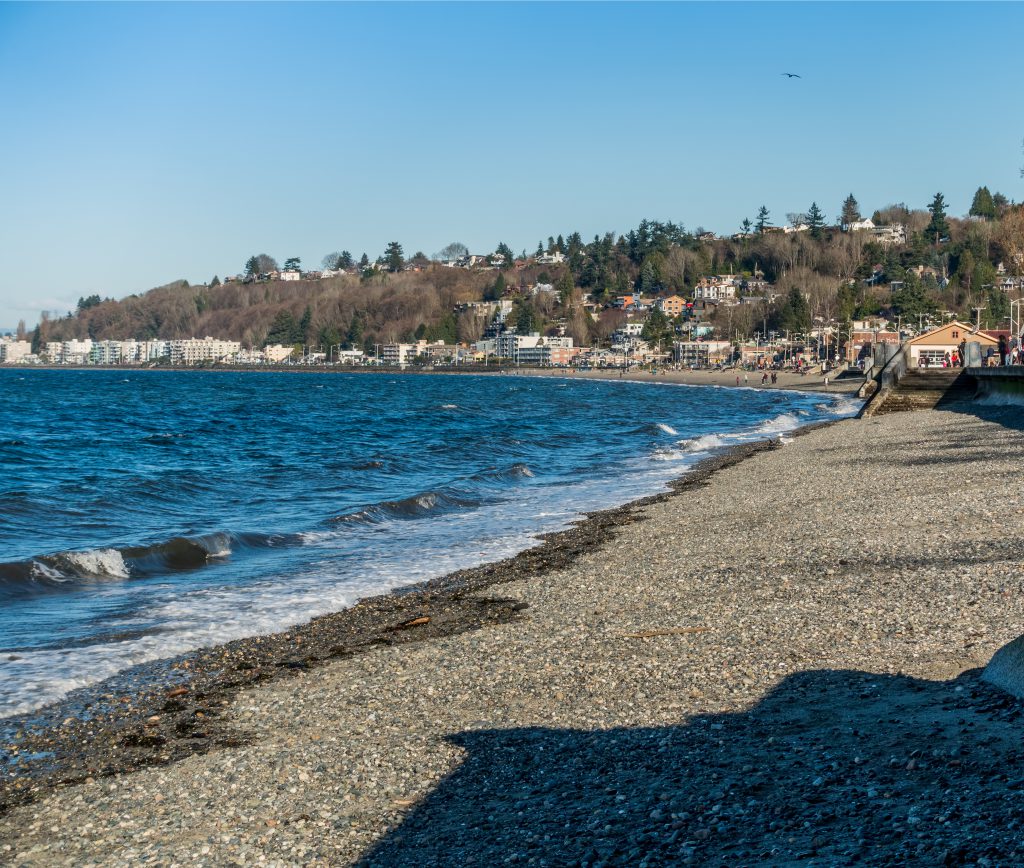 No matter what kind of outdoor activities you're into, you can find some variation of it in Seattle. Alki Beach, which is located approximately 11 miles from the city center, offers amazing views of Puget sound. You can rent bikes, walk the beach or maybe catch a game of volleyball. Bike rentals are also available in other parts of the city, with visitors often touring the Burke-Gilman Trail, a 27-mile bike path that will take you through several North Seattle neighborhoods