Growing up, I was never an athlete. I played some team sports, including tennis and volleyball, and partook in a track season or two. I wasn't really any good, though, it was mostly just something to do after school. And I guess I liked hanging out with my friends.
As a skinny adolescent, I didn't care about the fitness aspect, either. I could eat an entire bag of chips, go play a game of volleyball, and then enjoy three or four hot dogs and some candy for dinner. Not only would I not gain an ounce, but I also felt completely fine.
This didn't last forever, of course. Upon realizing the junk-food diet wouldn't be sustainable in the long-term, I started eating healthier and working out in college. And unlike team sports, I was actually good at it.
Let me be clear, though: I'm not particularly coordinated, fast, or strong. But what I am good at is getting up at the crack of dawn, consistently, to break a sweat and move my body in a way that builds muscle
Through adulthood, early-morning solo sessions were generally my forte, whether at the Portland State University rec center, in my living room after hitting play on a workout DVD, or trying to get 10,000 steps in before most people's alarms went off.
Then I Discovered Barre.
As you may be aware, barre workouts have taken off over the last decade. When they started gaining popularity, I'd often walk by the Barre3 and Pure Barre studios in Portland's ritzy Pearl District and dream of the day I could afford a membership. It wasn't until a few years ago when I was engaged to be married with my sights set on a svelte #bridebod that I finally decided it was maybe, possibly worth nearly $200 a month for unlimited classes.
I was hooked after just one session.
Unique for Women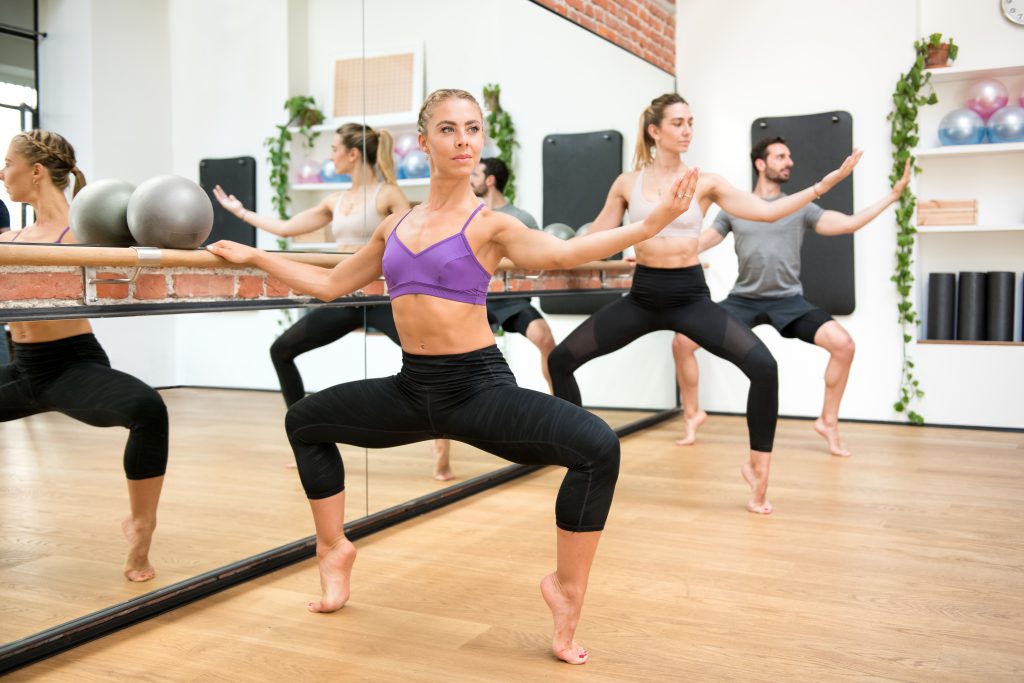 Barre felt like the workout I'd always been looking for. Designed by and for women, it focuses on slimming, tightening, toning, and strengthening not just your glutes, biceps, and quads but all your smaller, supporting muscles too.
I liked taking group fitness classes more than I thought I would. It's mildly competitive, and I enjoyed checking my form and feeding my ego in the wall-to-wall mirrors. I also appreciate the light weights/high reps approach to fitness. Plus, it's hard enough that I break a sweat and am often sore afterward but not so hard that I hate the instructors.
What a Class is Like
Classes usually begin with a brief warmup, then a few minutes of arms, followed by hips and thighs. Next, instructors lead a booty-sculpting session, then a few minutes of abs, and finally, a notably relaxing few minutes of meditation-inspired stretching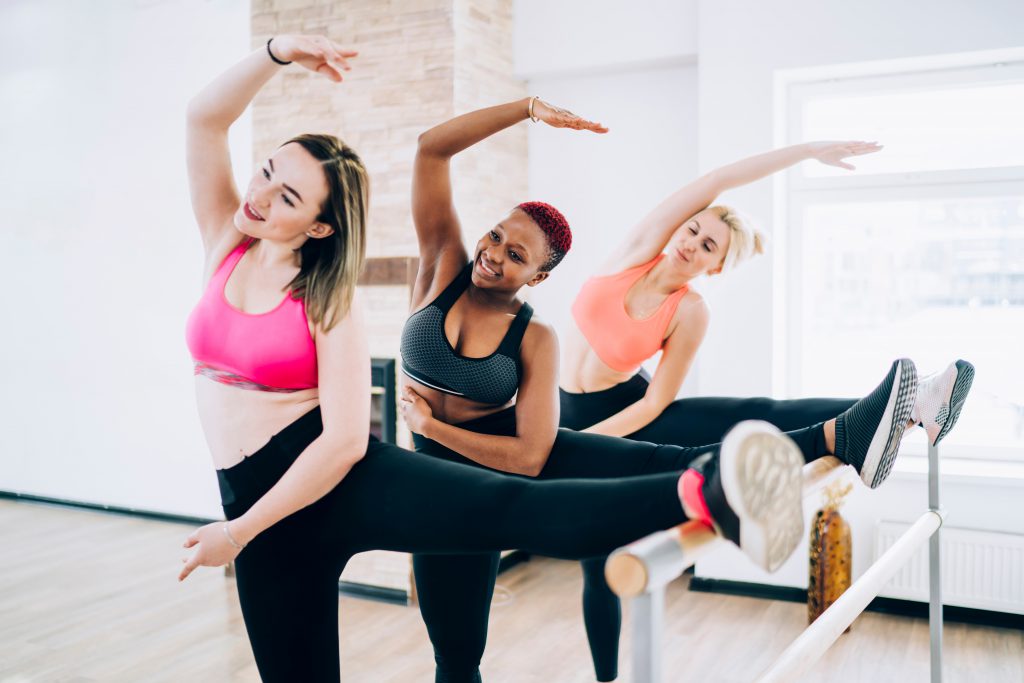 You don't have to be the best athlete to be a star participant in a boutique fitness class. You just have to be a person who attends a lot of classes. Hopping out of bed to exercise before most people wake up isn't easier if you're naturally gifted with athleticism. It takes will-power, dedication, and a desire to build your best body, all of which I suppose I have a bit of.
When I made the decision to become a full-time freelance writer, barre helped me feel connected to the world. Working from home has many benefits, and I'll never go back to the office, but I often missed the company of my co-workers. Taking early-morning barre classes before settling into my workday gave me an excuse to get out of the house and spend time around like-minded women.
Leading up to my wedding and for a year or so afterward, I went to 6:00 a.m. classes almost every Monday through Friday, plus the occasional weekend class. This might seem excessive, but I truly enjoyed it, and I was always jonesing for more. Like many other boutique workouts, the culture of barre is somewhat culty. But I drank the Kool-Aid and genuinely believe I'm better for it.
How It Fits into My World Today
I really felt like I was in my natural habitat while taking in-studio barre classes. Early-morning sessions allowed me to get a jump-start on my day—I've never been good at working out in the evening—and made me feel like I was one-upping anyone still in bed.
I kept up the pace all through my pregnancy, continuing on with 6:00 a.m. classes four or five days a week. I certainly didn't expect to get back to the barre right away after giving birth, but Because my local Barre3 studio offered childcare for attendees, it was actually pretty easy to stop by for a class with my kiddo
Before motherhood, I'd often show up 15 minutes early to snag my preferred spot at the barre and get a good stretch in. As a new mama, I could make it to two or three classes a week, which turned out to be plenty for me to stay fit and happy.
As a mom with a demanding career, it's not easy to work out regularly. Beyond the time it takes to actually complete a workout, it requires planning and dedication, and it consumes a not-insignificant portion of my limited daily energy. But it's fun, it keeps me healthy, and doing something consistently makes me feel more in control of my life.