A quick weekend getaway can be the ideal solution when you're in need of a little relaxation. While there's a certain appeal to big cities with plenty of nightlife and nonstop entertainment, if your goal is to unwind and take it easy a quaint, off-the-beaten-path town may be a much better route to take. Cute towns with great hikes, food, and places to stay are sprinkled generously all across the country. To make things easier, we've identified a few great options for weekend destinations in every direction but still off the beaten path.
North: Grand Marais, Minnesota
A cozy and surprisingly scenic little area, Grand Marais perfectly displays the underrated beauty of the Midwest and the charm of a sweet small town. Great for a cozy weekend in during the winter (plus the lake keeps the town warmer than the rest of the state), or an outdoorsy trip in the warmer months.

Top Things to Do:
Walk the Grand Marais Harbor and take in the lake views
Ski Pincushion Mountain in the winter or hike it in the summer
Grab a craft beer at Voyageur Brewing Co. and a hearty pizza at Gunflint Tavern
Walk the main street to browse shops and sip tea in cafes

Comfy Lodging Option: The Mayhew Inn, a boutique hotel with a rooftop terrace and water views

South: Dripping Springs, Texas
This gem is a warmer year-round getaway with easy access to a major airport plus a surplus of stunning local hikes and scenery.
Top Things to Do:
Head to Hamilton Pool, a uniquely formed waterfall and grotto within a nature preserve
Hunt down Goodnight Loving Vodka, a speakeasy-style tasting room
Hike and explore Pedernales Falls State Park or Jacob's Well
Feast on a cheese board at Epicure

Comfy Lodging Option: A rustic but beautiful Airbnb cottage on a farm or Lakeway Resort and Spa for a more luxury getaway

East: Manchester Village, VT
This tiny New England town has plenty of history and lush, green spaces to walk and relax. It doesn't get more East Coast quaint than this.

Top Things to Do:
Browse for books among the stacks at Northshire Bookstore
Pet farm animals and shop for local cheeses and artisan foods at Taylor Farm. Then enjoy a cozy night of charcuterie by a fire.
Discover waterfalls, ponds, and cliff views in the Green Mountain National Forest
Enjoy a glamorous meal at The Chanticleer, in nearby East Dorset
Comfy Lodging Option: The Wilburton Inn, a romantic estate on 30 beautiful acres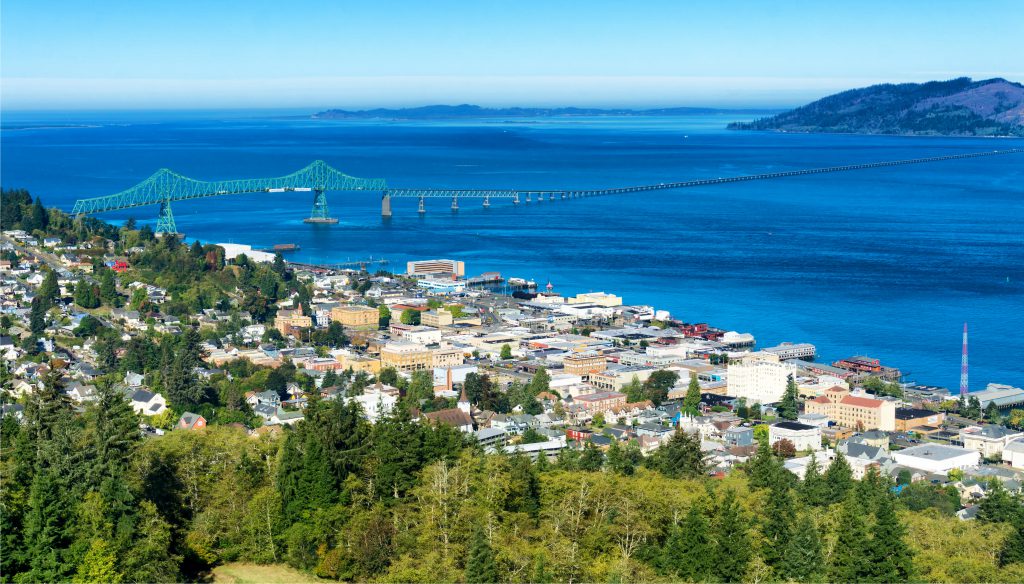 West: Astoria, Oregon
This town has perfect coastal small-town energy, in a spot settled on the edge of Oregon and Washington. The ideal destination for a charming West Coast experience without overcrowding or exorbitant costs.

Top Things to Do:
Get outside and take a long walk along the stunning Oregon coast
Explore one or more of many quirky museums and interesting historical sites in downtown
Stop at several restaurants along the Astoria Riverwalk and have an appetizer or drink at each
Drive the Astoria-Megler Bridge over to Washington and take in the views
Comfy Lodging Option: A beautiful, nautically-themed Airbnb with a prime location