This time of year I try to wait as long as I can, but the minute it's fall I want to decorate everything, the weather be damned. I learned the hard way that I need to start ordering new stuff for Halloween much earlier than I thought, but this year something very alarming happened.
I wandered into my local Home Goods (aka Mecca) on August 31 and noticed that the fall stuff was, well, a bit toned down… There were items, but it wasn't the usual bonanza I would expect right before September 1. I went in the next day (thinking that they were waiting until September) but the front section still had a lackluster display of office type stuff, presumably for back to school. I was concerned.
Had people lost their lust for fall? Is autumn obsession becoming a thing of the past? This seemed in possible, so I did what everyone does in this situation… I googled.
Uh oh….
I found this article, stating that Home Depot had SOLD OUT of Halloween goods in mid August. Sound the alarm bells!!! No Halloween???? A tragedy in the making, I took a deep breath and headed to Michaels, which happily seemed to have a decent amount of fall on display. But still, it's been nagging at me, then I found this indicating in the nation's heartland the local witches were loading their brooms with goods and making all the decorations fly off the shelves.
So I decided I had better turn to the behemoth that we all count on in desperate times… Amazon. Here are your must-haves to freshen up this fall.
This fall garland for your fireplace, decorative tables and front porch.
Seriously, it's a lot of effort to compile the right balance of whimsical leaves and gourds to make your own garland or display, but if you don't have one of these on your fireplace you are missing out on the BEST part of fall! I also highly recommend putting one on an entry way table. Trust me, it will just make you feel good.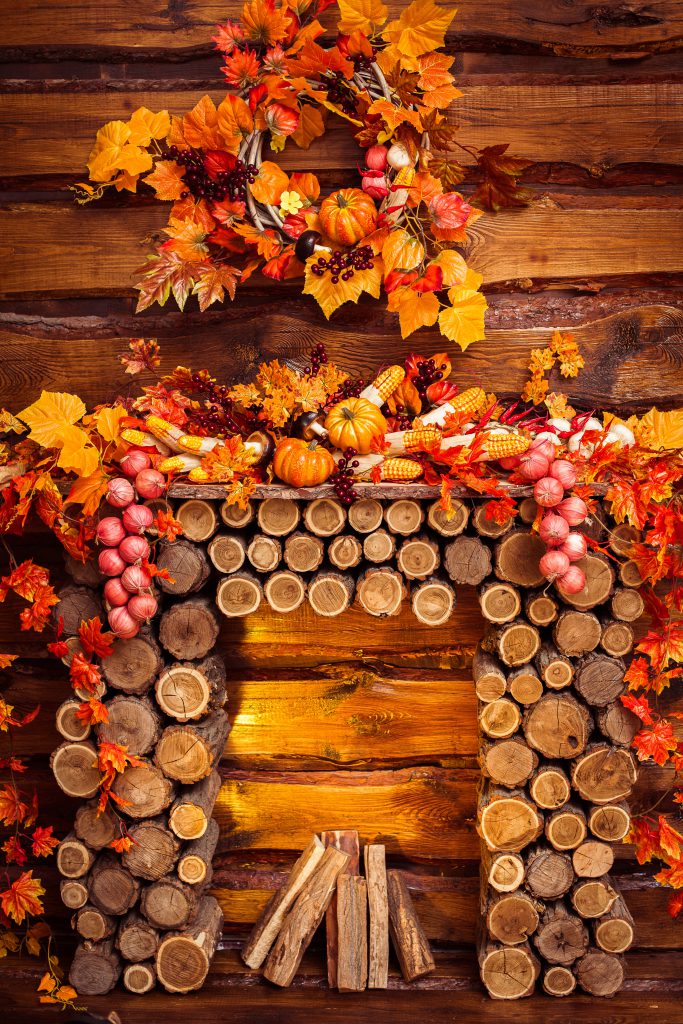 If you want to up your game, consider getting one with fairly lights. I like this one. You won't regret it, and it will get you through until it's time to decorate for Christmas. Remember, it can also hang around after the ghosts and ghouls come down in November, as these make Thanksgiving hit all the right notes, it's why I listed garlands first.
You may not realize it, but you also need glitter pumpkins, specifically these ones.
If your autumn wreath is ready for a refresh (I feel they only work for about 5 years, and then start showing their age) this is a great one. It not only looks beautiful, but is a GREAT price. Wreaths always cost more than I expect, so this one's a steal. Wait… there's not an autumn wreath on your door? You're doing fall wrong!!!!
Like with garlands, you can also never go wrong with a lighted autumn wreath. They are so sparkly and warm, especially as the weather blows in cold, wet leaves and grey skies.
Candles
Speaking of cold and wet, you're going to need candles. My personal favorite is Yankee Candle's Autumn Wreath (yes, I note there is a theme here too) it smells soooooo good. I walk inside my living room and am filled with happiness thanks to this candle. But of course, if you want to figure out the right Yankee candle scent for you, based on your personality, check this out, it's fun.
But what about HALLOWEEN???? You ask… don't worry, there is a whole separate post coming for that.
This article has affiliate links which means you get spectacular fall décor and Taffeta can stay in business… win-win!