When it's cold, wet and miserable outside you may want nothing more than a comfy pair of UGGs to keep you warm and dry. But when you are hitting the town for drinks or heading to that business meeting, you'll need something a bit more stylish. You won't have to sacrifice coziness for these fashionable boots.
Ross*Snow's Elena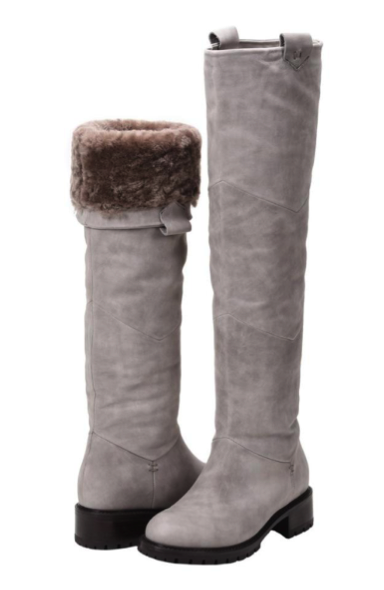 Leave it to Italian shoemakers to develop boots as fierce as the Elena. These "sky-high" leather boots by Ross*Snow are weatherproof and can worn in multiple ways: over the knee, slouchy or folded over to show off the interior's shearling fur lining. The leather is hand-burnished and available in Espresso, Black/Silver and Morning Dove (shown). ($595; Ross•Snow)
Sam Edelman's Abrie
Take a classic rain boot and morph it into a traditional riding boot and you have the Abrie, a sensible yet polished boot by Sam Edelman—it even has a removable (and cinchable) puff top for a cute play on winter boots. Made with waterproof PVC and metallic nylon, the boots harken back to your days wearing moon boots as a kid, but far more fun when paired with tights and a sweater dress. Available in black (shown), as well as white with blue puffer and grey with metallic silver puffer. ($200; Sam Edelman)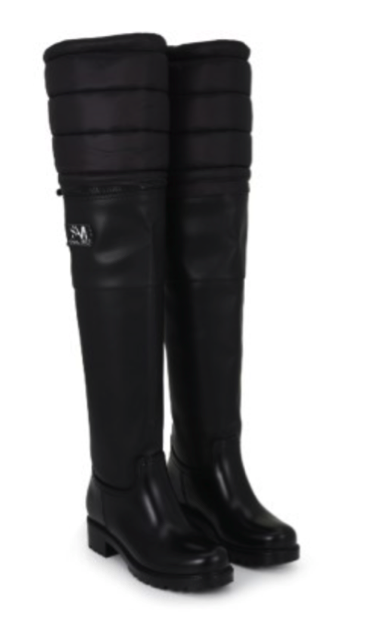 Sorel's Emelie
Renowned for making all-purpose, durable shoes and boots with a bit of zip, Sorel's Joan of Arctic waterproof boots have long been a favorite of women enduring cold winters. The Wedge II Shearling version goes from day to night with a leather and suede exterior, shearling and microfleece interior and a rubber sole that will keep you upright on slippery sidewalks, all in a 3-inch wedge heel. It's available in Cattail (shown), Camel Brown and Black. ($250; Sorel)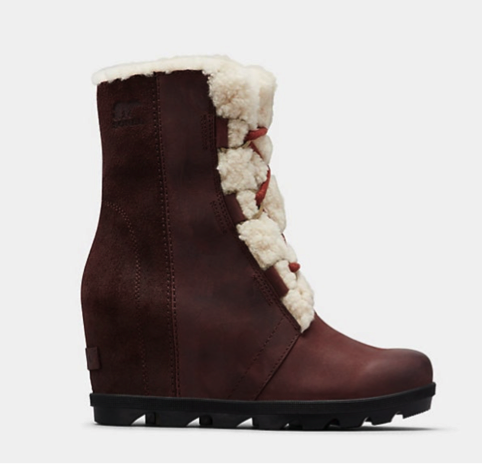 Kodiak's All-Season Ankle Boot
See Also

The company making rugged weather boots since 1910 keeps it simple but oh-so-stylish with its original all-season, fully waterproof ankle boot. Meant to handle snow and slush, the leather is seam-sealed to keep out moisture with a microfiber lining to keep feet from overheating. The rubber sole saves you from embarrassing slips with a low heel. These do-it-all boots come in red (shown), olive, pewter grey and black. ($155; Kodiak)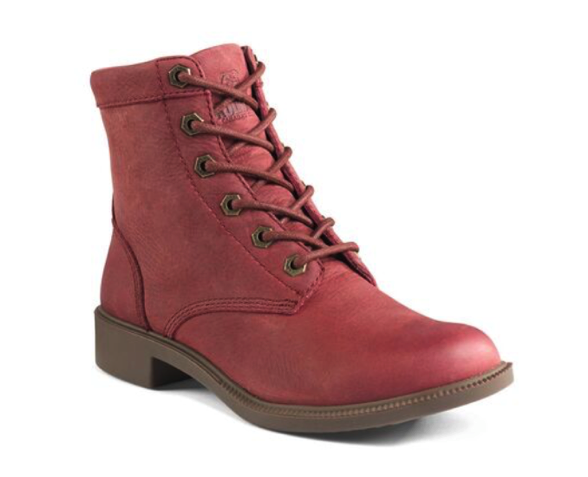 UGG's Classic Mondri Cuff
So, you really can't give up your UGGs? Give yourself an upgrade with these sheepskin 4-inch wedges. These ankle boots add a bit of vamp to your wardrobe with UGG's traditional rubber sole and sheep suede that not only give you a lift but keep your toes warm. You have a choice between Chestnut or Black (shown). ($595; UGG)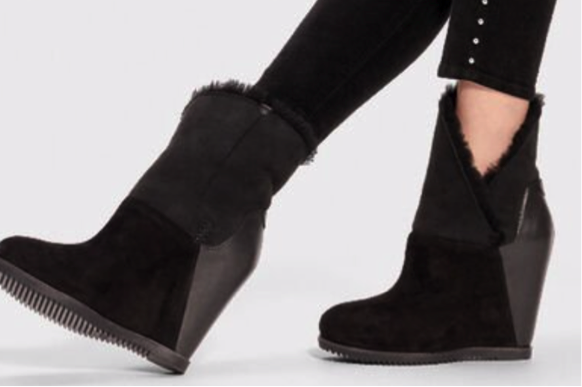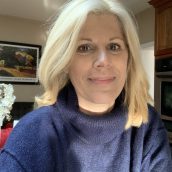 Lissa Poirot
Lissa Poirot is an award-winning lifestyle writer who covers health, wellness and travel. Her work has appeared on websites such as WebMD, FamilyVacationCritic and the New York Times, as well as print in magazines including Vegetarian Times and Arthritis Today.