Getting the perfect gift for a graduating high schooler can be hard. My sister is currently a senior so looking for a present to congratulate her on all her work has recently been on my mind. Finding the right balance between meaningful and useful has certainly been a task.
Giving gift cards and money can sometimes feel impersonal but it also gives the receiver the space to pick and choose the things they want. I remember I loved getting money when I graduated because it felt like my friends and family were telling me they saw me as an adult, mature enough to make my own decisions.
If your graduate is going to college in the fall many of the things that they would appreciate involve dorm decorations, but designing their dorm room is one of the first times they can dictate what they want in their space. You want to make sure that if you get something for their dorm you are still allowing them the opportunity to stage the area how they would like.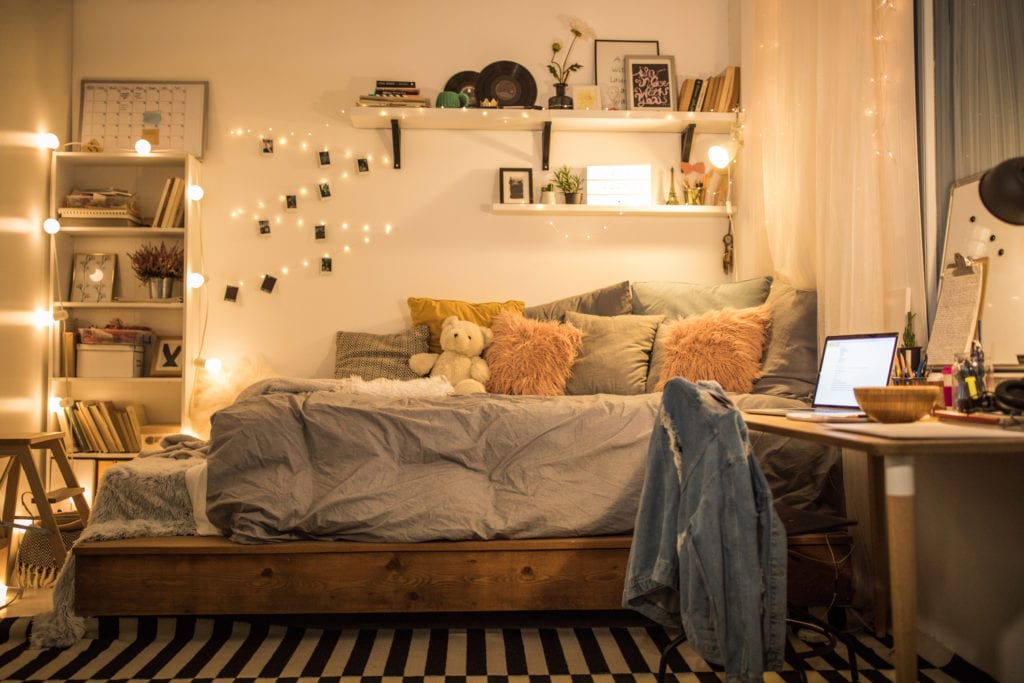 I have comprised two lists for things you can give the high school graduate in your life. The first is for places you can give them gift cards from while the second includes fun items they might enjoy. Whatever you decide I'm sure they will love it!
Gift Cards…
CVS/Walgreens/A Local Pharmacy Where They Can Print Pictures
Something about graduating high school makes seniors want to run to the nearest CVS and print out every photo they have ever taken. Photographs are what tend to be the most popular and common dorm decoration and this gives your graduate the option to pick which memories they may want to display.
Sites such as Redbubble and Etsy are filled with cute posters and personalized room decor. While you can find a plethora of fun prints on Redbubble, on Etsy your graduate can find anything from bookends to lamps.
Bed Bath & Beyond is a great place to find new bedding and larger room decor. They have loads of different storage options such as shelves, baskets, and containers that can help your grad stay organized. Bed Bath & Beyond also has super soft blankets! My mom would be upset if I didn't recommend looking for the College Saving Pass online before going to purchase anything.
University Bookstore
Giving a gift card from the university your senior is attending not only lets them buy merch so they can show school spirit, but it also can often be used for textbooks. Textbooks are very pricey and helping lower that cost will certainly be appreciated.
Favorite Clothing Store
Whether your senior is going to college or not I'm sure they would appreciate the opportunity to update their wardrobe. Now that they are a young adult they likely want to change their style or just buy something nice and new.
Items…
Scrapbook
If you have a lot of time and enjoy making gifts, a scrapbook is a great idea for what you can give your graduate. Reach out to their friends and family asking for contributions, print out some of their favorite photos, get creative. If they are going to university they may love to have something to take with them to remind them of home.
A college-friendly cookbook is something that I would have and still would benefit from having. You can find a long list of college cookbooks at Barnes & Noble or Amazon. If your graduate will have access to a kitchen or fridge this will definitely come in handy when the dining hall food has lost its flare.
One item that I could not have survived without during my freshman year is my hydro flask. Having a durable water bottle is super important when you're going to college because your senior likely won't have access to water within their bed space.
Tik Tok lights are a perfect addition to any room. They are super fun and something my sister has been asking about for a long time.
House Plant
Plants are a great little gift to give your graduate. They liven up any space they are in and will give your senior something to focus on. I know from experience that learning how to regularly water a plant is harder than you think.