Summer is officially here, and that means you can enjoy long sunny days, gardening, camping, relaxing by the pool, and…your teens hanging around the house. While we always hope that they'll be able to keep themselves busy, it seems almost inevitable that eventually, they'll come wandering into the kitchen with those two words no parent wants to hear; "I'm bored."
While it's easy to point bored teens toward yard work or purging their messy room, there are also plenty of fun, educational and healthy activities they can do. Check out these 20 inventive ways to keep your teen occupied, active and engaged this summer:
Get outside
Summer weather makes it easy to spend time outdoors, and your teen doesn't have to be especially sports-savvy to enjoy the sunshine. This is also a good time to try out something new, or even revisit their favorite kid-friendly activities:
Disc golf: Otherwise known as "frolfing", this sport combines frisbee and golf. Many parks have courses, which are set up very similar to a golf course, and involve tossing frisbee-like discs into baskets for points.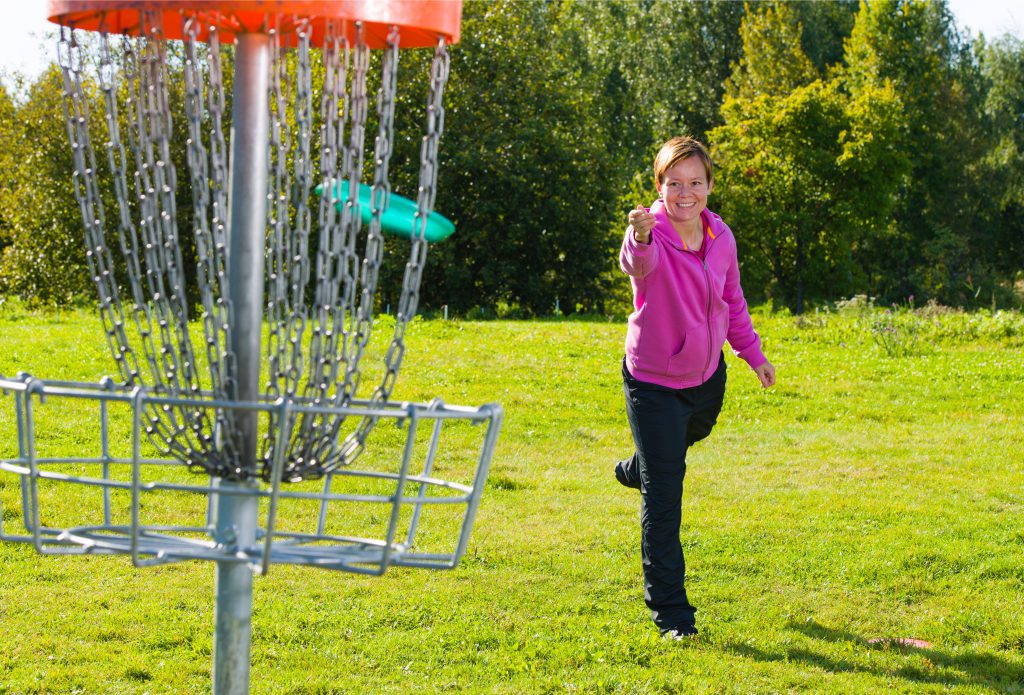 Hammocking: If you have an older teen, you've probably heard of going hammocking, which is exactly what it sounds like; putting up a hammock between two trees somewhere and hanging out with friends.
Backyard camping and s'mores: Okay so maybe your kids did the 'pitch a tent in the backyard' thing when they were little, but that doesn't mean they can't have fun with it now! Set up a couple tents, build a fire in the fire pit (or start up the grill!) and enjoy s'mores, games, maybe even a few ghost stories.
Go fly a kite: When's the last time you went kite-flying? Take advantage of the next breezy day and buy your teens a couple of kites. You might even decide to take a turn!
Get artsy
We all have a little artist in us, whether it's through craft-making, painting, or writing. Teens can find their own inner muse in a variety of ways, exploring different ways to create and enjoy art:
Vision board/wall collage: Often used by life coaches and entrepreneurs to showcase one's goals and dreams, a vision board is a collection of images that represent your objectives for the future. All your teen needs is poster board, scissors, glue and a stack of magazines to get started. If a vision board isn't up their alley, they can also create a wall collage of pics with friends, favorite vacation spots, or favorite musical artists.
Start a blog or journal: There's nothing like writing down your thoughts to give yourself clarity and direction. Writing can be very cathartic, and starting either a hand-written journal or online blog can help boost creativity and communication skills. Plus, it's a good way to diffuse some of that teenage angst!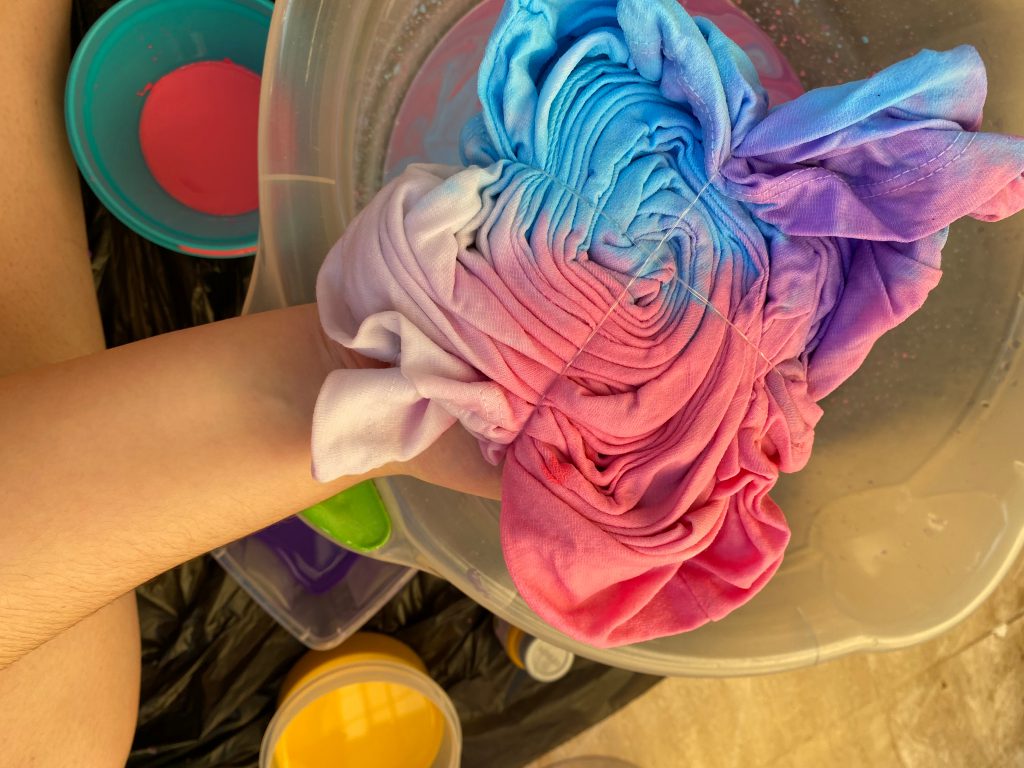 Tie dye a t-shirt: Tie dye never really goes out of style, and making tie-dyed shirts (or scarves, or socks, or anything they like) is a fun way to spend an afternoon with friends or alone. Tie dye items make excellent gifts, and some teens even make them to sell online.
Paint a mural: Teens love to put their personal stamp on their rooms, and painting a wall mural is an inexpensive way to make their space their own. If they don't want to create their own design, they can also use stencils or stick-on wall art to enhance the look.
Learn new things
While most teens probably won't be too excited at the idea of any kind of summer class, there are ways you can encourage them to learn something new without them feeling like they are being forced into an activity that is a little too close to schoolwork:
Take up a musical instrument: It's not too hard to find an affordable used guitar or keyboard via places like Facebook marketplace or a thrift store, and there are endless tutorials on YouTube that are easy, free and surprisingly effective!
Learn a second language: Sitting in a classroom studying Spanish might not sound fun, but your teen can download free apps like Duolingo or Babbel and learn via their phone. Most lessons take only 10-15 minutes a day, with conversation that is useful in everyday life.
Try out photography: Have an old point-and-shoot camera sitting around? Pass it off to your teen and let them try their hand at taking photos that aren't from their phone. This is another hobby that has tons of YouTube tutorials available, as well as free online articles and tips.
Explore the family tree: If your family got their DNA history via 23andMe or Ancestry, your teen can take that information and explore further, researching the history of where your family is from, and perhaps finding a few new long-lost relatives.
Find that inner chef
For many families, summertime means grilling, grab-and-go snacks, or popping something in the microwave. But if you can get your teen interested in cooking, you might be able to enjoy something a little more elaborate than hot dogs and chips!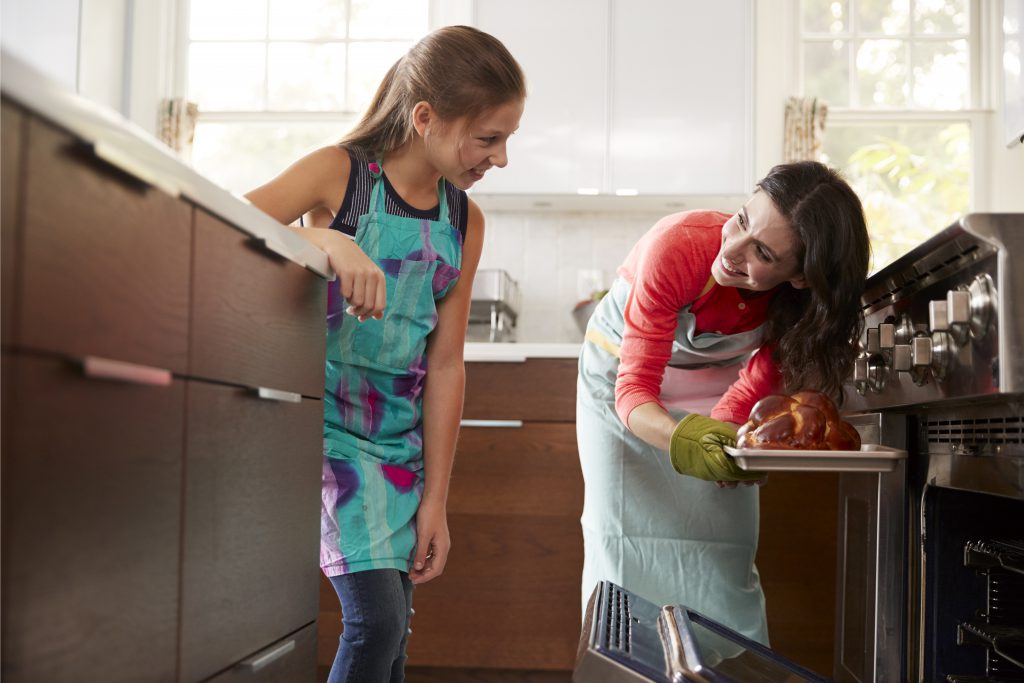 Bake some bread: Many bakers consider making bread an incredibly relaxing endeavor, and while it might take a few tries to get it right, once your teen understands the science behind breadmaking, you'll be able to enjoy freshly sliced bread anytime you like.
Summertime desserts: Popsicles are a nice treat, especially when they're homemade! Even younger teens can make their own fancy popsicles, or they can try something like icebox cake, which looks fancy but is incredibly easy to make.
Visit the 'Gram: If your teen spends way too much time on Instagram, get them to start following some of the many food influencers there. They can find all kinds of recipes, from healthy fare to deep-fried deliciousness.
Dinner for the crew: One pan dishes like lasagna or sheet pan meals aren't hard to make and can easily feed the whole family. Teens can shop for their own ingredients, prep the meal, maybe even figure out some extra side dishes. And best of all, you won't have to cook!
Have fun with friends
Let's face it, what most teens really want during the summer is to hang with their friends. Rather than just lounging around, however, there are things they can do that will keep them active, tap their imagination, or be of service to others.
Host a garden party: Pick a sunny afternoon, dress up some folding tables with flowers, and get your teen to invite their friends over for an afternoon soiree. They can dress up in their fanciest clothes, sip tea and eat cucumber sandwiches, all while channeling their inner socialite.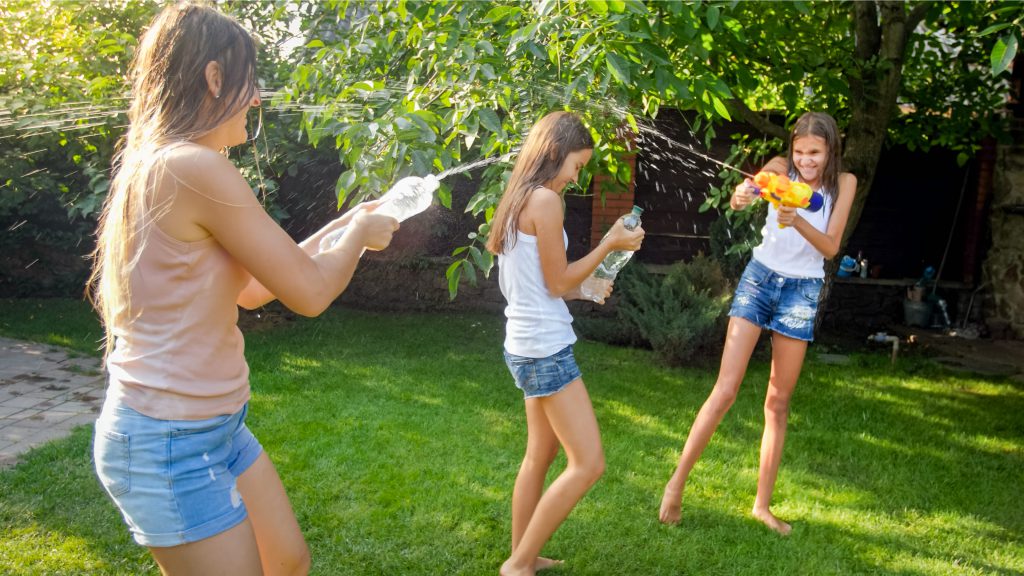 Have a water fight: Whether the weapon of choice is balloons, squirt guns or the hose, nothing breaks up the monotony of a hot day like a water fight. The kids can pick teams and go wild – just make sure they clean up those broken balloons when they're done!
Start a hiking club: If you're lucky enough to live in an area with hiking trails, your teen can make it a summer goal to conquer some or all of them with friends. They'll be able to get some regular exercise as well as exploring the natural world around them.
Volunteer together: Nothing feels better than giving to others, and while volunteering alone might feel a little lonely to your teen, getting friends together and volunteering as a group can create some real solidarity. They can visit the local food bank, soup kitchen, sign up to read for kids at the library, or maybe even help out at the local animal shelter.